Poland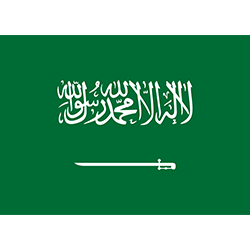 Saudi Arabia

2022 FIFA World Cup
First match result
vs
Poland vs Saudi Arabia Prediction on November 26, 2022
Match info
In Group C of the men's football 2022 FIFA World Cup, Saudi Arabia and Poland will square off at the Education City Stadium in Al Rayyan on Saturday, November 26, starting at 4 p.m. local and Moscow time. Both teams' performances in Matchday 1 were disparate and against the odds at bookmakers with iOS apps.
Meeting statistics
The current form of Poland The game between Mexico and Poland, which was seen as being the most crucial for both teams, ended in a scoreless tie. There weren't many quality chances created in the game, save for Guillermo Ochoa's stunning penalty save that stopped Robert Lewandowski from scoring his first World Cup goal of the competition. In its most recent four games, Poland has won three and lost one. Their lone defeat was a 2-1 setback against Hungary. The last four games of the 'White and Red' have resulted in an 8-4 overall goal tally. They scored two goals on average per game while giving up 0.75. Two of Poland's games saw two or more goals scored: they scored four goals against Andorra and two against Sweden. In the World Cup qualifying process, Poland scored roughly 55% of its goals in the second half. The current form of Saudi Arabia At Lusail Stadium, Saudi Arabia came from behind to stun Argentina 2-1 and pull off one of the biggest surprises of the World Cup in what was widely seen as a David vs. Goliath matchup. Saleh Al-Shehri and an outstretched goal from Salem Al-Dawsari in the second half sealed the triumph of 'The Greens' after Leo Messi gave Argentina the lead with a penalty kick in the first half. In its last four games, Saudi Arabia has won two, lost one, and drawn one. They haven't scored more than one goal in any of their games, and in their last four games, they have only scored three goals. Saudi Arabia suffered a 2-0 defeat in one of their games against Japan. Their last four games have resulted in 3-3 goals scored overall. Head-to-head encounters Four games have been played between Saudi Arabia and Poland. On each occasion, Poland has won, most recently with a score of 2-1 in their most recent encounter. In the World Cup, this will be their first mutual encounter.
Match analytics
Poland might have a voice following Saudi Arabia's improbable victory over Argentina. The draw against Mexico showed that Poland was rather compact against the Latin American team's high-pressing defense, which was clearly consistent with its recent World Cup qualification performances. Saudi Arabia defeated Argentina despite all odds and statistics, scoring more than one goal for the first time in 18 games. Despite its peculiar defying performance against Argentina, we believe that Poland is the favorite to win this game because to its recent consistency. Betwinner set odds of 1.74 on such an outcome.
Results of the forecast

Successful forecast. Poland vs Saudi Arabia 2:0