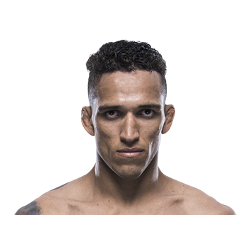 Charles Oliveira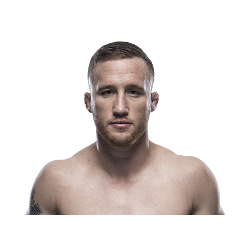 Justin Gaethje

UFC 274
First match result
vs
Oliveira vs Gaethje: prediction and bets on UFC 274, May 8, 2022
Match info
On Sunday, May 8, a very powerful MMA UFC 274 tournament will take place in the USA. In the main fight of the day, the reigning champion Charles Oliveira from Brazil will try to defend the title against the claims of the first-rating rival Justin Gaethje from the United States. The lightweight fight will take place at the Talking Stick Resort Arena in Phoenix, Arizona, USA, starting at 3 p.m. local time (May 9 at 1 a.m. Moscow time).
Meeting statistics
The current form of Gaethje Gaethje is a skilled fighter with a powerful punch who prefers to fight in the stance. Despite his wrestling abilities, he only uses them to fight on rare occasions, and when he does, he doesn't protect himself adequately. He's aggressive in the cage, always attempting to knock out or delay his opponent, which makes his fights incredibly exciting. At the same time, Gaethje was repeatedly knocked out. But the American guy takes chances, and for the sake of the show, he goes forward. We'll say it again: he's a fierce striker who never lets up until the final rounds. Gaethje can always hit hard and knock out his opponent, even when he's exhausted. He also has a great low kick, the right one. With this punch, he shut down a lot of rivals. In terms of functionality... Gaethje can't usually go for 3 full rounds, let alone to make it to 5 rounds because he always charges for blows and always hits power combinations. The current form of Oliveira Oliveira never ceases to amaze his fans. He appears to be devoid of any negative aspects or defects. He's quite functional, has good grappling and wrestling skills, can translate if needed, and defends himself perfectly in a battle. He has a hard blow and can hold one too, as he showed in the previous battle. If you're looking for a flaw, we believe it's that the Brazilian swings are a little too long. As shown by Chandler, you can surprise Oliveira, move ahead of him quickly, and beat him in the first round. But even so, the champion is, without a doubt, exceptional. This is especially true in the later rounds. If we were Gaethje, we wouldn't prolong the fight and trust that something will happen in the third round to help us defeat the champion. As a result, the American will most likely begin offensively, as he normally does. The first two rounds will be quite difficult. If nothing else works out, he'll run out of gas and Oliveira will start pumping his own. If nothing changes with their techniques, we believe Oliveira will be accurate in the first rounds, will work at a distance, knit someplace – and in general, the guys will have similar tactics for the fight. Head-to-head comparison The two fighters can be safely referred to as antagonists (one striker, one grappler), but this only makes sense in dueling (such as this one) where the opponents' strengths are roughly equal.
Match analytics
The defending champ Oliveira is the favorite in this matchup, according to bookmakers offering deposit bonuses. As a result, the odds for his victory at Bet99 are 1.56, while the odds for Gaethje's triumph have risen to 2.45. The sportsbook in question, on the other hand, doesn't seem to see the battle ending in the first round.
So, given the strength of Oliveira and the tendency of Gaethje to exhaust himself quickly, we'd recommend betting on total rounds under 1.5 at odds of 2.50.
Results of the forecast

Successful forecast. Victory Oliveira