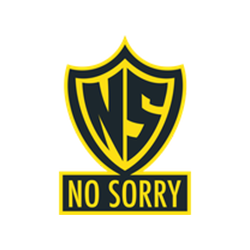 NO SORRY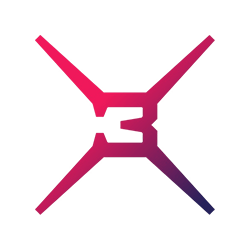 X3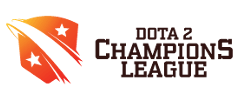 Dota 2 Champions League Season 10
First match result
vs
NO SORRY vs X3: prediction and bets on Dota 2 Champions League Season 10, May 4, 2022
Match info
The Group Stage of the Dota 2 Champions League 2022 Season 10 will resume, among other encounters, with NO SORRY vs X3. They will face online on Wednesday, May 4, at 2 p.m. local time (3 p.m. Moscow time) on the Luxembourg server.
Meeting statistics
The Eastern European region's matches, as well as the second DPC season, are coming to a close. We'll have to settle for what's left during periods of non-busy schedule. The Dota 2 Champions League, now in its 8th season, is still going strong even though the group stage is in progress. Let's take a look at the clash between NO SORRY and X3 here. It has the potential to be an intriguing match. The current form of NO SORRY In this match, NO SORRY has the role of the favorite. At bookies with betting bonuses, the probability of this team winning is predicted to be about 1.60 on average. NO SORRY were given a direct invitation to participate in the 10th DPC season based on previous achievements, which were few. The squad mostly occupied mid-position in tournaments and lacked sufficient 'stars from the sky'. The composition of the TIR-2.5 team is quite combative. There are notable players, such as Aleh "LastHero" Dzemidovich, who's paired with Timur "layme" Magomedov. So far, NO SORRY have only one win in the group stage, which came against a tough opponent such as Hydra. Ember Spirit is the NO SORRY hero that has been chosen most of the time (24 matches, 70% win rate). IO is their most victorious hero (5 matches, 100% win rate). The latest results of NO SORRY: • Lost against BB Team 0-2 • Won against NOVA 2-0 • Won against AS Monaco Gambit 2-1 • Lost against Gambit Esports 1-2 • Won against Hydra 2-0 The current form of X3 In this match, X3 will be in the position of chasing the rival. Odds around 2.20 are used to determine their chances of success. X3 qualified for the event via open qualifiers and that can be explained in both directions. The promotion denotes that the team delivered a worthy performance and handled the competition, but wasn't quite good enough to receive a direct invitation. Anton "antoha" Marchenko is one of the primary stars of X3. V-Gaming were once captained by him during their good times. X3 are currently in first place in Group A and lead the rankings. If they win their match against NO SORRY, they will have a much better chance of making it to the playoffs. The X3's most picked hero in 7.31 is Bane (10 matches, 50% win rate), while Timbersaw is their most successful hero (6 matches, 100% win rate). The latest results of X3: • Won against NO SORRY with a score of 2-0 • Won against the SELFMADES with a score of 2-0 • Won against the Ooredo Thunders 2-1 • Lost against Brame with a score of 1-2 • Won against NOVA with a score of 2-0 Head-to-head encounters This is the first time these two teams have met this season but not the first time ever though.
Match analytics
The most evident outcome in this match is a total of 3 cards or the win of NO SORRY. However, we'll go for the thrill of the chase and back X3. If you're willing to risk too, bet on this team to triumph at odds of 2.25 at GG.BET.
Results of the forecast

Successful forecast. NO SORRY vs X3 1:2