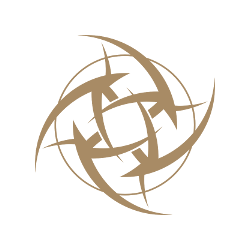 Ninjas in Pyjamas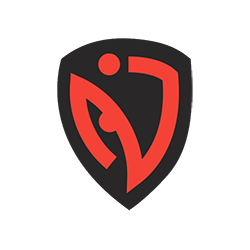 NASR

Global Esports Tour 2022: Dubai
First match result
vs
Ninjas in Pyjamas vs NASR prediction on June 9, 2022
Match info
One of the quarter-finals of the CS: GO (Global Offensive) tournament, Global Esports Tour 2022: Dubai, will feature a duel between Ninjas in Pyjamas and NASR Esports. The encounter will set off at Dubai World Trade Center in the United Arab Emirates on Thursday, June 9, at 8:30 p.m. local time (7:30 p.m. Moscow time).
Meeting statistics
As Almaz 'almazer' Asadullin and Dmitriy 'propleh' Senigov wormed their way into the big scene of NASR, who's the leading eSports organization in the Middle East and North Africa region, it's an exotic line-up of representatives from foreign locations (mostly from parts of the world 'ruled' by the team). However, in any scenario, even with the possibility of a captaincy shuffle, the Swedish team appears to be twice as stronger as the rivals (in reality, according to good CS: Go betting sites, they are 20 times as stronger as NASR). The current form of Ninjas in Pyjamas The world's 4th-ranked team recently attended IEM Dallas 2022, but without its captain Hampus 'hampus' Poser, who was unable to go due to illness. As a result, the Swedish team was forced to borrow Erik 'ztr' Gustafsson from the youth squad with whom they had previously failed in the group stage. Actually, we only recall one solid NiP's game, which was against Complexity, as well as how the team lost to BIG and Cloud9 without having a chance to win. If the Swedes have had long-standing problems versus good teams, they should be able to handle NASR and the like with ease. At least it was so in the past. Inferno is the best NiP card, with a victory rate of 67%. We'd like to remind you that the Swedish squad is now refusing to play the Dust 2 map. The latest results of NiP: • Win against FURIA with a score of 2-0. • Defeat against FaZe Clan with a score of 1-2. • Defeat against BIG with a score of 10-16. • Win against Complexity with a score of 2-0. • Defeat against Cloud9 with a score of 0-2. The current form of NASR The UAE team appears to have been put together while being on the verge of collapse in order to compete in the Global Esports Tour 2022: Dubai. Furthermore, NASR paved their way to the tournament through some sort of qualifying, which was clearly improbable given that such a game was played last year. Since the tournament is held in the United Arab Emirates, this is strictly a cover-up story. The lineup appears absurd on paper because there was room for 'almazer' and 'propleh', as well as for Mohammad 'BOROS' Malhas who departed Endpoint in pursuit of a better 'life'. In terms of results, NASR had some bright moments in the ESEA Season 41: Advanced Division – Europe, but we don't see much of a point with that. Honestly, we're not familiar with the NASR cards because they usually always play Nuke, as well as BO1 face-offs. The latest results of NASR: • Win against FTW with a score of 16-8. • Defeat against Nexus with a score of 17-19. • Defeat against ex-FATE with a score of 12-16. • Win against eClub Brugge with a score of 19-17. • Win against eSuba with a score of 16-8. Head-to-head encounters The upcoming match will be the first between these two.
Match analytics
We're curious as to what this encounter will entail. NiP are certainly hoping that 'hampus' will return to duty because else, 'ztr' is too scared. NASR, on the other hand, don't give the sense of a team capable of creating a stir and competing, at least, for one map. It's logical that NiP will win with a score of 2-0. But, the odds at bookies on such an outcome are rather low (between 1.10 and 1.16) and we know not many punters like to bet on such low odds. As a result, we'd recommend betting on total rounds under 51.5 at an odd of 1.82 on Csgofast.com.
Results of the forecast

Successful forecast. Ninjas in Pyjamas vs NASR 2:1
More tips on Counter-Strike