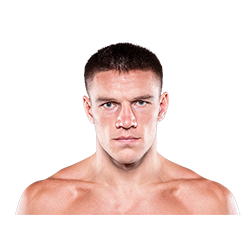 Nemkov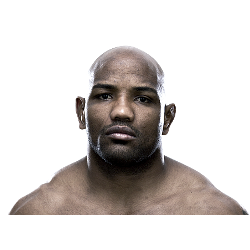 Romero

Bellator 297
First match result
vs
Nemkov vs. Romero Prediction on June 17, 2023
Match info
The current men's MMA Bellator league champion, Russian Vadim Nemkov, who was Fedor Emelianenko's finest "student", will try to defend the light heavyweight title against Yoel Romero, a renowned but already severely battered "Soldier of God" from Cuba. A duel will start on Saturday, June 17, at 5 p.m. local time at Wintrust Arena, Chicago, Illinois, USA.
Meeting statistics
Originally set for February, the bout between Nemkov and Romero was postponed because the Russian didn't have the time to heal from his second fight with Corey Anderson, let alone have a full-fledged preparation for a fight against the Cuban. The fight with Romero was additionally delayed until now as Nemkov got injured. The current form of Nemkov Vadim Nemkov excelled as an amateur (he has won several combat sambo world, European, and Russian titles), and he's currently the Bellator light heavyweight champion. The Russian did suffer from two defeats before joining Bellator, but things are going well for him in the Scott Cocker league, where he has eight victories without a loss and just one "alarming" fight in which he appeared in a subordinate position but the fight with Corey Anderson ended in a no contest as a result of a head clash. In the rematch, Nemkov put everything where it belongs. He expertly disarmed his opponent and interrupted him while still standing. The result was that the Russian fighter successfully defended the title, won the Grand Prix, collected a million dollars, and set a league record for the most successful light heavyweight title defenses (three). The current form of Romero Romero is already 46 years old and has yet to win any MMA belts, but it would be difficult to find a competitor in mixed martial arts who's more well-known because of his amazing and famous career. As a member of the Cuban freestyle wrestling team, Romero competed in the Olympic Games twice. In 2000, he even made it to the finals before falling to Adam Saitiev. Romero primarily fights in a standing position in MMA, rarely using his wrestling talents, especially in recent years (experts ascribe this to the fact that wrestling requires too much energy, and Romero is no longer that young). In addition, he comes off as being very cool under pressure, which has actually helped him build up a sizable fan base. He was paid handsomely for his entertainment and faced off against superstars like Phil Davis, Israel Adesanya, Paulo Costa, Robert Whittaker, Luke Rockhold, and a plethora of others. Romero departed the UFC in 2020 and joined Bellator, moving up from middleweight to light heavyweight in the process. He lost to Phil Davis via split decision but then went on to win two straight matches over Alex Polizzi and Melvin Manhoef (both times by knockout). Nemkov vs. Romero comparison Romero's age is his major "competitor", but pay attention—if he loses, it will only be due to decisions (the sole early loss of the "Soldier of God" occurred back in the far-off year of 2011).
| | | |
| --- | --- | --- |
| Index | Nemkov | Romero |
| Citizenship | Russia | Cuba |
| Age | 30 | 46 |
| Record | 15-2 | 15-6 |
| Wins by knockouts | 9 | 13 |
| Submission wins | 3 | 0 |
| Previous fight | November 18, 2022 | September 23, 2022 |
| Winning streak | 10 | 2 |
Match analytics
Considering Romero's knockout power, which he'll attempt to employ from the very first seconds, it's a little unsettling for the Russian fans that Nemkov has recently started to frequently collapse after punches. Because of this, we think he'll begin cautiously, thwart the opponent's initial attack, and then gradually build momentum until the very last gong. The possibility of an early conclusion to the fight exists, but it still appears that the Russian won't take many chances and aggravate, but rather break the opponent when they are standing and, if at all possible, move the battle to the ground. He can absolutely set his own conditions because he's more skilled. Analysts at bookmakers with iOS apps give Nemkov bigger chances for winning. Our prediction is total rounds of over 4.5. Only moneyline odds were released by bookies but hopefully MyBookie will soon do the same for prop bets.
Results of the forecast

Successful forecast. Victory Nemkov
Frequently Asked Questions
What are the odds of the win of Nemkov?
What are the odds of the win of Romero?