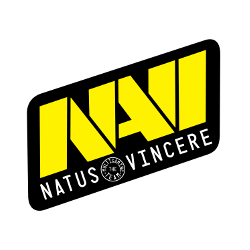 NAVI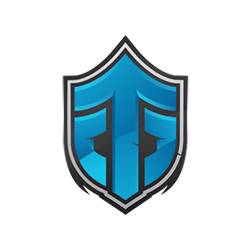 Entity

PGL Arlington Major 2022
First match result
vs
NAVI vs Entity Prediction on August 4, 2022
Match info
As part of the PGL Arlington Major 2022 for Dota 2, Natus Vincere and Entity Gaming will face off in their first group stage (Group B) encounter on Thursday, August 4. At 12 p.m. local time (8 p.m. Moscow time), the meeting is slated to begin at the Esports Stadium Arlington (Arlington, Texas, USA).
Meeting statistics
On August 4, the eagerly anticipated major in the USA begins. Unfortunately, due to visa complications, Xtreme were never able to participate in the PGL Arlington Major 2022, which will feature 17 of the top teams in the globe competing for $500,000 in prize money and 4,570 DPC points. The competition for direct tickets to The International is fierce, and many teams' futures will be decided by the forthcoming major that is to bring exciting games, a wonderful atmosphere, and fervent emotions. From August 4 through August 14, Dota 2 fans can expect all of this. Pick your favorites on Dota betting sites and have fun watching games! The current form of NAVI For Eastern Europe, Natus Vincere performed well in the first division of the Dota Pro Circuit 2021/22. They finished the group in second place and earned a spot in the much anticipated Major. The team claimed that their true form will be revealed during the qualifications for ESL One Malaysia 2022. The outcome after the first matches can't be deemed outstanding. Despite being able to outperform Pari Parni, NAVI were handily defeated by Gladiators. The 'Born to Win' lost the second map in 22 minutes and were unable to win that match. Yes, Bounty Hunter was the odd choice NaVi made for the third position at the time, and the experiment clearly failed. Despite their strong showing in the Dota Pro Circuit 2021–2022, it's difficult to have confidence in Natus Vincere at the Major. The level of competition is extremely high, and out of all the games against significant competitors, the Ukrainian squad can only take pride in beating Virtus.pro, who played a very peculiar match against them. CIS tier-2/3 match victories are undoubtedly positive, but what will the team do when facing formidable opponents? Even in the matchup versus Entity, who are far from being the Major favorite, Natus Vincere's chances of winning are slim. The latest results of NAVI: • Lost to Gladiators 0-2 • Won against Pari Parni 2-0 • Won against Team Spirit 1-0 • Lost to Virtus.pro 0-1 • Won against One Move 2-1 The current form of Entity Prior to PGL Arlington Major 2022, Entity Gaming encountered a challenging circumstance. Unsurprisingly, Ivan "Pure" Moskalenko was denied a visa for the United States, and the squad lost its carry. It should be mentioned that the Russian player has shown good performances and a high level of play after joining the team, thus India's side will feel his loss. Unknown factors may have driven Entity Gaming in their search for a replacement, but Jonáš "SabeRLighT-" Volek from TSM will take Pure's spot on the roster. The Czech isn't only less skilled than the Russian player, but he also fills the position 3. Even though he hasn't played in any official matches as a carry, Entity Gaming graciously allowed him to train. Enzo "Timado" Gianoli was rumored to be available for the squad to sign, and this option appeared to be much more compelling. The team is in notable shape, though, and they acquired confidence playing in Europe's top-level events after defeating Team Secret in replays. As a result, they shouldn't be intimidated by Natus Vincere. Partly because of Pure's substitute, winning in the upcoming match for Entity is doubtful, but holding onto a draw is very doable, especially in light of the card-giving nature of NAVI. The Ukrainian squad gave away cards to One Move, Mind Games, and Rune Eaters even at the Dota Pro Circuit 2021–2022. That they'll be able to prevent Entity to take cards is difficult to imagine. The latest results of Entity: • Won against BetBoom Team 2-1 • Won against ITB 2-0 • Won against Team Secret 2-1 • Lost to Gladiators 1-2 • Won against Alliance 2-0 Head-to-head encounters The teams split their two games against one another, exchanging wins.
Match analytics
If they would've played in full lineups, Entity would be the favorite of the match; nevertheless, the Europeans brought a replacement to their pillar and are unlikely to be successful in the match against NAVI. A draw appears more lifelike. 1xBet's odds of 2.45 for this outcome make it seem like a wise choice to bet.
Results of the forecast

Forecast failed. NAVI vs Entity Prediction 0:2