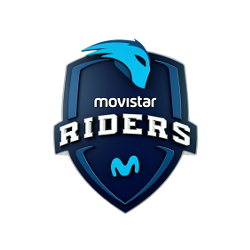 Movistar Riders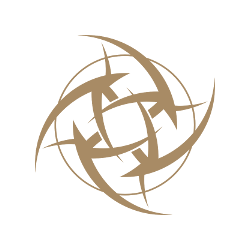 NiP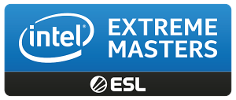 IEM Fall 2021: Europe RMR
First match result
vs
Movistar Riders vs NiP: prediction and bets on IEM Fall 2021: Europe RMR, October 7, 2021
Match info
The Movistar Riders and Ninjas in Pyjamas will meet at the Counter-Strike: Global Offensive (CS: GO) Intel Extreme Masters (IEM) Season XVI 2021 – Fall: Europe quarterfinals on Thursday, October 7, 2021, at 5 p.m. local time (6 p.m. Moscow time).
Meeting statistics
Are you as surprised as we are by the advancement of Spaniards to the playoffs? However, even though they should be fully respected, it appears that the Movistar Riders have already reached their maximum. And, because of that, the Swedes will most likely get a dry victory here and come closer to qualifying for the PGL Major.
The current form of the Movistar Riders The 42nd-ranked club in the world unexpectedly advanced to the playoffs. Surprisingly, the Spaniards were 0-2 after the first two rounds. The squad, however, was able to sail into tiebreaks thanks to the beautiful ending and victories over the Sinners and Complexity. Movistar Riders smashed the Sinners and Heroic, advancing to the IEM Fall 2021 Europe playoffs. Their best cards are Inferno and Nuke with 75 % wins on each. At the same time, the Spaniards play bad at Mirage and Ancient. Additionally, the team will ban Dust 2.
The latest results of the Movistar Riders: • Won against Complexity 16-14 • Won against Sinners 16-14 • Won against Endpoint 16-12 • Won against Sinners 4-0 • Won against Heroic 4-2
The current form of NiP The world's seventh-ranked squad completed the group stage of IEM Fall 2021 Europe without making any blunders. Except for the game against SKADE, the Swedes played exceptionally well in all of their matches. Even in the encounter with the Bulgarians, NiP demonstrated resiliency in the form of comeback. And, after such a strong start, the squad appears to be one of the championship favorites. Their best cards are Ancient, Nuke, and Overpass – all with 75 % wins. Actually, the Swedes have no problem playing on any map, having minor setbacks only on Vertigo and Dust 2.
The latest results of NiP: • Won against Fiend 16-4 • Won against FaZe Clan 16-8 • Won against SKADE 16-14 • Won against fnatic 16-7 • Won against DBL PONEY 16-12
Head-to-head encounters The teams have not met before.
Match analytics
We don't think the Spaniards will have any more success, especially in BO3, where it will be far more difficult for them. The Swedish team looks fantastic even on the Moviestar Riders' best maps, Nuke and Inferno. As a result, we propose betting on the NiP to win with a score of 2-0. DoubleBet, the bookmaker offering deposit bonuses (such as 100% first deposit bonus up to 100 EUR), gives the odd of 1.81 on this result.
Results of the forecast

Successful forecast. Movistar Riders vs NiP 1:2
More tips on Counter-Strike