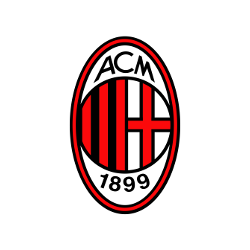 Milan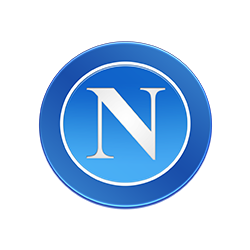 Napoli

Serie A 2021-22
First match result
vs
Milan vs Napoli: prediction and bets on Serie A 2021-22, December 19, 2021
Match info
The central match of the 18th round of the Italian men's football Serie A 2021-22 will be held on Sunday evening, December 19, at 8:45 p.m. local time (10:45 p.m. Moscow time). At the San Siro stadium, A.C. Milan will host S.S.C. Napoli.
Meeting statistics
The current form of Milan In the previous round, the 'Rossoneri' almost suffered a defeat. Stefano Pioli's side has been visiting Udine after a home defeat to Liverpool and relegation from the Champions League. The Euro-cup meeting took away too much strength from Milan and as a result, the team almost stumbled. The savior of 'The Red and Blacks' was Zlatan Ibrahimović. The great Swede scored for the second year in a row in Udine at the very end of the game – 1-1. However, his team didn't keep first place in the standings. The gap from Inter is 4 points now. Regardless of everything, Milan remain one of the main contenders for the Scudetto. Fortunately (their fans will not agree), the 'Rossoneri' didn't enter the Euro-spring and can now concentrate entirely on the national championship.
The latest results of Milan: • Drew against Udinese 1-1 • Lost against Liverpool 1-2 • Won against Salernitana 2-0 • Won against Genoa 3-0 • Lost against Sassuolo 1-3
The current form of Napoli As Milan approached the post-European championship match exhausted, so did Napoli who left too much strength in the Europa League meeting against Leicester. As a result, having beaten the British and secured second place in the group, Luciano Spalletti's players were unable to beat Empoli in Serie A on their own turf – 0-1. The only goal flew into the net of the 'Gli Azzurri' in the middle of the second half. The defeat against Empoli was the second in a row for Napoli in Serie A. One round before that, the team from the south of Italy lost, also at home, to Atalanta. Napoli fell back to the 4th position in the standings and are now behind the leading Inter by 7 points.
The latest results of Napoli: • Lost against Empoli 0-1 • Won against Leicester 3-2 • Lost against Atalanta 2-3 • Drew against Sassuolo 2-2 • Won against Lazio 4-0
Head-to-head encounters Last season, the rivals exchanged away wins.
Match analytics
Bookmakers with deposit bonuses underestimate Napoli, but they shouldn't. The 'Gli Azzurri' rested and strengthened for the upcoming game with a number of previously injured key players coming back: Insigne, Koulibaly, and, possibly, Osimhen and Ruiz. Milan will definitely have to do without their defense leader Simon Kjær, which will significantly reduce the team's potential when playing in their own half of the field.
Our prediction: both teams to score with an odd of 1.62 at Betcoin.ag.
Results of the forecast

Forecast failed. Milan vs Napoli 0:1