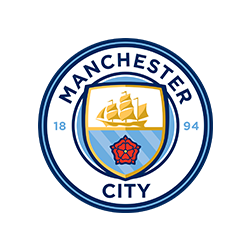 Man City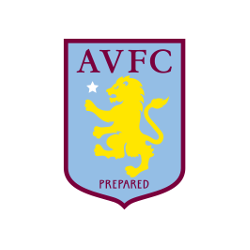 Aston Villa 2022-23 English Premier League
First match result
vs
Man City vs. Aston Villa Prediction on February 12, 2023
Match info
Here's our prediction and preview for Manchester City F.C. vs. Aston Villa F.C. valid for Matchday 23 of the men's football 2022-23 EPL. Based on our in-depth examination of statistical variables, we are more likely to forecast a flurry of goals in this game than a Man City victory at home. The last bet is the one that bookmakers with iOS apps see as certain considering the odds they've set. The match will start at 4:30 PM local time, on Sunday, February 12, at the Etihad Stadium.
Meeting statistics
The English national team midfielder Jack Grealish will be facing his former teammates during Sunday's Premier League match between Manchester City and the visiting Aston Villa at the Etihad Stadium. However, there's highly improbable to be room for sentiment as "The Citizens" look to bounce back from their last defeat in order to keep up with the league leaders, Arsenal. The current form of Man City Ironically, it was Arsenal's fierce North London rivals, Tottenham, who helped "The Gunners" by defeating Manchester City on Sunday, leaving City still five points behind Arteta's team. Arsenal lost 0-1 away at Everton on Saturday afternoon. The hosts have only suffered one setback at the Etihad Stadium this season, so Pep Guardiola's team will be anxious to beat Villa at home for the third time in a row. Nevertheless, Manchester City still pose a very real danger at the top of the Premier League standings. They have recently defeated Tottenham and Wolves at home by scores of 4-2 and 3-0, respectively. Their goal-scoring prowess has also resulted in a season-high home total of 38 goals to date this season, along with winning nine of their 11 home games thus far. The latest results of Man City: • Lost from Tottenham with a score of 0-1. • Victory over Arsenal with a score of 1-0. • Victory over Wolves with a score of 3-0. • Victory over Tottenham with a score of 4-2. • Lost from Man United with a score of 1-2. The current form of Villa Last week's 4-2 loss to Leicester City at home ended Aston Villa's mini-revival of a four-game unbeaten streak in the Premier League under manager Unai Emery. This outcome raised some questions. Villa earlier defeated Tottenham, Leeds United, and Southampton, giving the West Midlands club's fans a much-needed breather. They are now in 11th place in the table, and more crucially, have a comfortable-looking 10-point advantage over the relegation zone. Aston Villa, who have scored at least once in each of their past eight games overall in the English top flight, also provide a genuine danger in front of goal, and they can't be ruled out of scoring against City on Sunday. The visitors have carried their own under Emery in recent weeks. The latest results of Villa: • Lost from leicester City with a score of 2-4. • Victory over Southampton with a score of 1-0. • Victory over Leeds United with a score of 2-1. • Lost from Stevenage with a score of 1-2. • Drew with Wolves with a score of 1-1. Head-to-head encounters The last time Villa managed to defeat City was back in 2013. After that match, these two met 14 times. There were two draws, while City prevailed in the remainder of the games, i.e., 12 of them.
Match analytics
This season, the Etihad Stadium has undoubtedly been the place to be if you're hoping to witness goals, as Manchester City leads the Premier League in total match goals scored at home, with an average of 4.55 goals scored combined by both them and opposing sides. This figure has been aided by the fact that both sides have scored in seven of City's 11 home games. Prior games between City and Villa frequently featured goals, with both teams scoring in six of the previous seven meetings. Given all that and the fact that Aston Villa has won their previous three away games in a row, the option of Both Teams To Score – Yes appears to be a strong bet at acceptable odds of 1.93 on BetVictor.
Results of the forecast

Successful forecast. Man City vs. Aston Villa 3:1
Frequently Asked Questions
What are the odds of the win of Man City?
What are the odds of the win of Aston Villa?