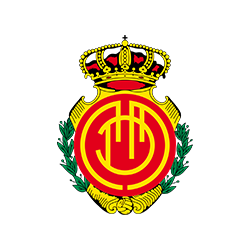 Mallorca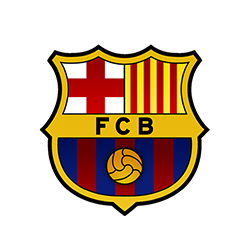 Barcelona

2021–22 La Liga
First match result
vs
Mallorca vs Barcelona: prediction and bets on 2021–22 La Liga, January 2, 2022
Match info
As part of the 19th round of the Spanish men's football 2021–22 La Liga, RCD Mallorca will host FC Barcelona. The match will start at 9 p.m. local time (11 p.m. Moscow time) on Sunday, January 2, and will be held at the Visit Mallorca Estadi in Palma de Mallorca.
Meeting statistics
The current form of Mallorca Has anyone expected something big from Mallorca this season? Probably not. 'The Pirates' play for fun since they simply don't have the resources to climb the places in the chart that lead to the European cups. They are not in the relegation zone – so far so good when it comes to that. Now, Mallorca are in 15th place with 20 points, 5 points ahead of the relegation zone. After a splendid win over Atlético Madrid, they drew with Celta, and then, quite unexpectedly, they were defeated by Granada.
The latest results of Mallorca: ● Lost against Granada 1-4 ● Won against Llanera 6-0 ● Drew against Celta 0-0 ● Won against Atlético 2-1 ● Won against Gimnástica 2-0
The current form of Barcelona Barcelona, under Xavi, continue to search for their game. In the last meeting with Sevilla, the team looked great, and in the second half they could easily snatch a victory, but the ball simply 'didn't want' to go into the net. Before that, there was a tough victory over Elche, and even earlier, there was a draw with Osasuna. In the standings 'Barça' are in seventh place, having 28 points (only 2 points behind the Champions League zone).
The latest results of Barcelona: ● Drew against Sevilla 1-1 ● Won against Elche 3-2 ● Lost against Boca Juniors 1-2 ● Drew against Osasuna 2-2 ● Lost against Bayern 0-3
Match analytics
High odds are offered for Barcelona's victory on bookmakers with betting bonuses, however, in reality, the likelihood of such an outcome is not particularly high. The team commanded by Xavi has plenty of problems in its gameplay, plus, at home, Mallorca is everything but an ordinary opponent – it lost only one match this season (2 wins and 6 draws) as the host. Yes, the Catalans have a 7-game run against Mallorca, but we predict a draw and both teams to score with an odd of 4.20 on FOX Bet.
Results of the forecast

Forecast failed. Mallorca vs Barcelona 0:1