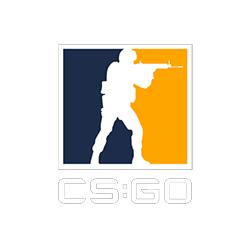 Magic School Bus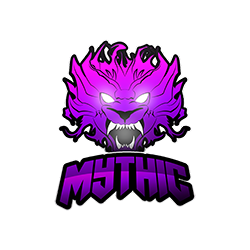 Mythic

ESL Challenger League Season 43: North America
First match result
vs
Magic School Bus vs Mythic Prediction on December 2, 2022
Match info
The penultimate match on the schedule of Week 6 in CS: GO's ESL Challenger League Season 43: North America is the subject of our predictions for Friday, December 2. Here's our pick for Magic School Bus vs Mythic, valid for Group B and starting online at 2 a.m. C.E.T. (4 a.m. Moscow time). You can find the latest odds on the best CS: GO betting app of your choice among those listed.
Meeting statistics
Magic School Bus have recently been losing everything. Will they be able to defeat Mythic with their pure strength? Well, it's unlikely. They'll compete against one another in a BO3-formatted online game during ESL Challenger League Season 43. The current form of Magic School Bus Bravo for the team's original moniker, but regrettably that's the only positive thing we can say about this roster. Their past 5 games were all losses. They are presently rated 128th in the hltv world rankings, but if they don't stop losing all the time, they will soon drop in the rankings. The young Canadian Brandon "YuZ" Cyr was acquired a few days ago, and although he has already featured in a few games, his results thus far have been dreadful. MSB participated in 3 games during this tournament and lost each one 0-2. Furthermore, they only managed to reach double digits versus Villainous Union. With an overall team rating of 0.76 after three games played, they are the lowest-rated team. Their players all had ratings below 1.0 on average. It doesn't appear favorable for them. Inferno will be taken out by Magic School Bus. Dust2 will be present (if Mythic ban it) or Mirage from Magic School Bus. The current form of Mythic Erik "fl0m" Flom, an American streamer has the main role in the Mythic roster. In the hltv world rankings, they are presently rated as the 92nd team. They were only defeated by Nouns and Disconnected in their past five games. One of the favorites in Group B, Nouns, was forced to give up a map to Mythic. Despite reaching double digits on both maps against Disconnected, their opponents were unquestionably stronger players. Don't get us wrong; we didn't see any players rising to the occasion to help Mythic out a little. They nevertheless had a much better appearance than Magic School Bus guys looking at recent games. Dust2 should be banned by them, but we think that Nuke will, however, be removed by them.
Match analytics
Poor performances from Magic School Bus make it impossible to believe that they could put on a good show. They should be easily defeated by Mythic. My recommendation in this one is to back Mythic with a correct score of 2-0 by placing a wager at Csgofast.com.
Bookmaker odds
More tips on Counter-Strike