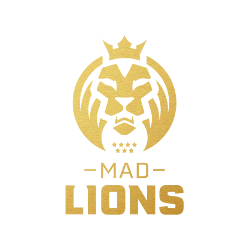 MAD Lions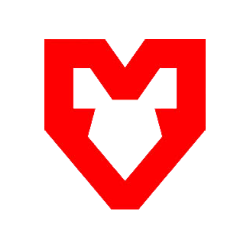 MOUZ

DreamHack Open 2021
First match result
vs
MAD Lions vs MOUZ: prediction and bets on DreamHack Open 2021, November 10, 2021
Match info
The MAD Lions and MOUZ will meet on November 10, 2021, as part of the CS: GO (Counter-Strike: Global Offensive) DreamHack Open November 2021 group stage. The match will start online at 1:30 p.m. local time (2:30 p.m. Moscow time).
Meeting statistics
With their background, it is evident that MOUZ are the favorites, which is shown by the odds of eSports betting sites. However, given the proclivity of Germans for making blunders, it is worth paying attention to the MAD Lions in the upcoming duel.
The current form of the MAD Lions The world's 21st-ranked team performed admirably in the BLAST Premier Fall Showdown 2021, losing only to Liquid in a tight battle. However, the guys had fallen to the Lyngby Vikings the day before, after departing from Pinnacle Fall Series 2. We will not claim the Spaniards underperformed in the competition.
They battled until the very end. It was only that they were unlucky at times, and Volodymyr 'Woro2k' Veletniuk didn't play at all. Be that as it may, the MAD Lions have the potential to cause problems for MOUZ, especially because the favorites have been struggling lately. The best card of the MAD Lions is Overpass (86% wins), while they don't play on Vertigo.
The latest results of the MAD Lions: • Won against SKADE 2-0 • Won against x6tence 16-7 • Won against the GTZ Bulls 16-6 • Won against the SAW Youngsters 2-0 • Lost against the Lyngby Vikings 0-2
The current form of MOUZ The world's 15th-ranked team recently competed in the PGL Major Stockholm 2021, where it suffered defeat in the Legends stage. There, the Germans hugely underperformed, defeating just ENCE. Despite MOUZ's generally poor performance, the team has potential. It is just a matter of changing the sniper and reminding captain Christopher 'dexter' Nong that the season is not over yet. MOUZ's best card is Vertigo (71% wins). The team is unlikely to risk Overpass, a card on which it has completely stopped playing.
The latest results of MOUZ: • Won against BIG 2-1 • Lost against NIP 12-16 • Lost against FURIA 9-16 • Won against ENCE 2-0 • Lost against Virtus.pro 1-2
Head-to-head encounters The two sides have never met before.
Match analytics
The underdogs have a chance to surprise in Dust 2 and Mirage, at least. MOUZ have obvious experience with Nuke and Inferno. Nonetheless, we predict that the MAD Lions will devote all of their resources to the DreamHack Open November 2021 as this will be their final opportunity to show their qualities at the Tier-1 level. As a result, we recommend putting your money in a 2-0 win of the MAD Lions at Gamebookers, who disclosed a 2.60 odd on that outcome.
Results of the forecast

Forecast failed. MAD Lions vs MOUZ 2:1
More tips on Counter-Strike