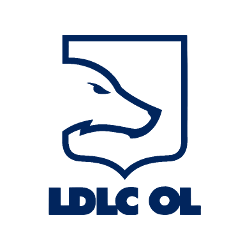 LDLC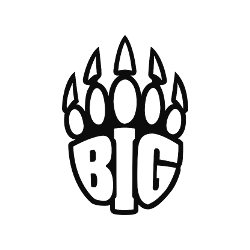 BIG

ESEA Season 37
First match result
vs
LDLC vs BIG: prediction and bets on ESEA Season 37: Europe – Premier Division, June 8, 2021
Match info
On June 8, the Counter-Strike: Global Offensive (CS: GO) ESEA Season 37: Europe - Premier Division (regular championship) match between Team LDLC and BIG will take place starting at 9 p.m. Moscow Time.
Meeting statistics
In the ESEA Premier Season 37 Europe regular championship, LDLC and BIG will face off. The latter appear to have grasped the entire significance of this competition, not wasting time struggling with weaker opponents. On the other hand, in circumstances where their rivals begin to seize the initiative, LDLC astound with their lack of ideas.
The current form of LDLC The 41st-ranked squad in the world has won the ESL National Championship Global Playoffs Spring 2021 and we believe it rested on its laurels after that. The French team then went on to win ESEA Premier Season 37 Europe, where it rejected ALTERNATE aTTaX. The recent match with forZe, on the other hand, exposed everything - LDLC have no play. And it was excruciating to see how the squad repeatedly came out in front of the opponent's eyes, making mistakes in situations that were far from difficult. The best LDLC cards are Inferno (81 % win rate) and Dust 2 (71 %). The team has big problems on Overpass (which it failed to overtake in 10 attempts) and does not play Ancient.
The latest LDLC results: • Won against Endpoint 2-1 • Lost against ex-Marlian 0-2 • Won against Sprout 3-1 • Won against ALTERNATE aTTaX 2-0 • Lost against forZe 0-2
The current form of BIG In their most recent match against Nemiga, the world no.7 looked fantastic, allowing the opponents to win only 12 rounds over two maps. Furthermore, the squad made no major errors, which is why its games were completed in less than two hours. And it was precisely something that many people misjudged BIG in. At this point, we are sure this is not a transient flash but rather the result of BIG's work to correcting structural flaws. Dust 2 (74 % wins) and Vertigo (70 % wins) are the best cards on the German side. They have not played on Inferno for a long time.
The latest results of BIG: • Won against Wisła Kraków 2-0 • Won against Entropiq 2-0 • Lost against OG 1-2 • Lost against forZe 1-2 • Won against Nemiga 2-0
Match analytics
These two have not met before. With such a bad game, we believe the LDLC cannot rely on anything tangible against BIG. They showed all of their flaws throughout the encounter against forZe, including a lack of ideas and discipline, poor timing, and insufficient team play in terms of communication (one at a time went out into the smoke and surrendered to the opponents).
As a result, we recommend betting on BIG to win with a score of 2-0 based on, first and foremost, their great individual play in the encounter against Nemiga. Such a bet is estimated with an odd of 1.56 at GG.BET, who offers various betting bonuses on its sportsbook.
Results of the forecast

Forecast failed. LDLC vs BIG 1:2
More tips on Counter-Strike