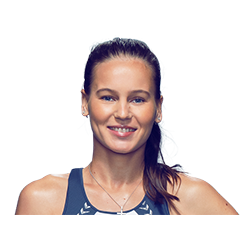 Kudermetova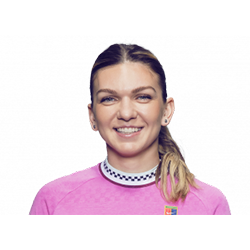 Halep
2022 Melbourne Summer Set 1
First match result
vs
Kudermetova vs Halep: prediction and bets on 2022 Melbourne Summer Set 1, January 9, 2022
Match info
On Sunday, January 9, at 5 p.m. local time (9 a.m. Moscow time), a match for the title at the women's tennis WTA 250 tournament on hard courts – the 2022 Melbourne Summer Set 1 – will take place, in which Veronika Kudermetova will take on Simona Halep.
Meeting statistics
Ahead of the prestigious tennis Grand Slam, Australian Open, which will start in a bit more than a week, Veronika Kudermetova and Simona Halep will face each other in the final of the 'warm up' tournament – 2022 Melbourne Summer Set 1. Kudermetova and Halep know each other very well because the history of their head-to-head confrontations has already 12 matches in which Halep can boast 7 victories, while Kudermetova has won 5 meetings.
The current form of Kudermetova After she won 4 titles in doubles since 2016, 3 of which were exactly on hard courts, and finally one in singles in 2019 (WTA 125 in Guadalajara), everyone expected that the last season would be a step up for the Russian, but it turned out to be rather weak since there wasn't a single victory on a serious tournament. Given that she also played fewer and fewer matches, and the results in them got worse, Kudermetova fell by 5 places in the world rankings – from 26th place to 31st.
In the offseason, she trained hard, so there's hope for her fans that this season Kudermetova will demonstrate a more recognizable level of tennis and get involved in the fight for prestigious trophies. Moreover, the 24-year-old Muscovite loves to play in halls and on hard surfaces so this tournament can become a springboard for new successes. Despite her young age, Kudermetova already has solid experience in professional tennis, and can also demonstrate a considerable arsenal of technical skills.
The current form of Halep Due to the, for her standards, low place in the WTA rankings (No.20), the Romanian starts all tournaments from qualifications, but for her, these duels aren't difficult, as she managed to break their rivals early in most of them. Thanks to the fact that many of these matches were played at the beginning of the season, Halep is now showing strong form, so no wonder she was marked as one of the favorites to win the Melbourne Summer Set 1. In several previous tournaments, however, she failed to reach the very finish, suffering defeats from, at those moments, much stronger opponents – in one tournament, Halep lost from the future winner and in the second, from the opponent who reached the semi-finals.
Qualifications for the Melbourne Summer Set 1 were easy for a 30-year-old player, as she closed all matches in 2 sets. It's clear that with each match Halep feels better on the court, so in the upcoming match, she shouldn't have a problem with adapting to the type of surface. She prefers fast pace and heavy strokes, but if necessary, she can play well in defense.
Match analytics
The history of mutual encounters between the two rivals is quite rich. Kudermetova and Halep met on different types of turfs, including the one where this tournament is held. H2Hs showed that these rivals prefer active attacking tennis, although they can change their usual tactics, playing on the opponent's mistakes. For spectators, the match promises to be an interesting spectacle. Considering that both easily overcame the resistance of their opponents in the previous rounds, we conclude that the two players saved their strength for the final match and Australian Open, as they were well aware that in the important stages of the tournament there'll be difficult matches with rather uncompromising opponents who know how to keep their service and can give hard time. Kudermetova isn't in good shape and can't be seen as the clear favorite of the match like some bookmakers with Android apps presumed. Halep has more matches played on this type of surface, and in general, has an advantage in personal meetings.
We'd recommend paying attention to the total number of sets in this match. We think that the match will be spun out, which automatically assumes betting on a total of 3 sets at an odd of 2.70 at Ladbrokes.
Results of the forecast

Forecast failed. Kudermetova vs Halep 0:2