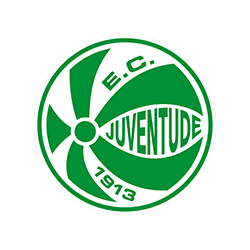 Juventude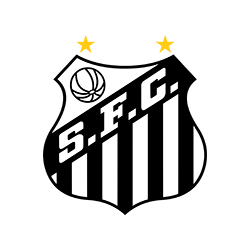 Santos

2022 Série A
First match result
vs
Juventude vs Santos Prediction on June 15, 2022
Match info
On Wednesday, June 15, at 3:30 a.m. Moscow time, the Alfredo Jaconi stadium in Caxias do Sul will host one of the matches valid for Round 12 of the Brazilian men's football 2022 Campeonato Brasileiro Série A. Hosts Esporte Clube Juventude will try to improve the poor impression they left in the league facing Santos FC (by local time, the match will start on June 14 at 9:30 p.m.).
Meeting statistics
The match between Juventude and Santos will kick off the Brazilian Championship's 12th-round schedule. Who'll be stronger in this game? Let us attempt to clarify things in order to assist our readers in selecting one of the betting possibilities available at the best betting sites in Brazil. The current form of Juventude In their most recent meeting, Juventude were unable to hold off Corinthians. It's understandable. Willian, Renato Augusto, and Giuliano – experienced veterans who have won more than one trophy in the best leagues of Europe – have gathered as pillars of Corinthians in their goal to win the championship. On the road, Juventude was defeated 0-2 by 'The People's Team' who scored a goal in each half. The setback of 'Ju' was inevitable and well-deserved. Following the loss to Corinthians, Juventude slid to 19th place in the Série A standings. After 11 rounds, Eduardo Baptista's side has 10 points and a goal difference of 10-19. The latest results of Juventude: • Defeat against Corinthians 0-2 • Defeat against Athletico-PR 1-3 • Win against Fluminense 1-0 • Draw against Fortaleza 1-1 • Defeat against Palmeiras 1-3 The current form of Santos The 'Fish' had visited Brazil's defending champs, Atlético Mineiro in last round. Fabián Bustos' squad was the first to miss colossal chances at the start of the game, and they were in the minus at the start of the second half, but they didn't break. Santos didn't give up any more goals to Hulk & Co. and gradually waited for their time, which came in the 85th minute when Rwan Seco equalized with a penalty. The Santos' 1-1 dramatic draw may be more significant than any ordinary victory against any other club in the league. The latest results of Santos: • Draw against Atlético-MG 1-1 • Draw against Internacional 1-1 • Draw against Athletico-PR 2-2 • Defeat against Palmeiras 0-1 • Draw against Banfield 1-1 Head-to-head encounters Last season, Santos were unable to defeat Juventude – they were unable to break the opponent at home (0-0), and they were heavily defeated on the road (0-3).
Match analytics
Santos have played balanced, high-quality football throughout the first half of the season. When their head coach was replaced during the offseason, they rarely lost and conceded goals. So far, the 'Fish' have mainly been deadlocked, but it appears that they will begin to win more frequently. Juventude is a strong contender to begin a winning streak. 'Ju' has started the season as an outsider, having lost two games in a row and conceding 5 goals in those two games, and it doesn't appear to be an unstoppable opponent at the moment. Santos also suffered a 0-3 defeat at Caxias do Sul last season and will undoubtedly seek vengeance against Juventude. Prediction: Santos will be on the verge of winning and we think you should support this option by exploiting the odds of 3.15 at Highbet.
Results of the forecast

Successful forecast. Juventude vs Santos Prediction 1:2