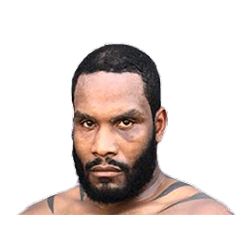 Johnson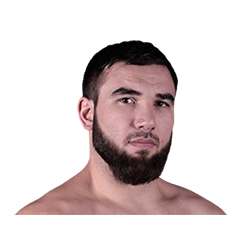 Vakhaev

ACA 132
First match result
vs
Johnson vs Vakhaev: prediction and bets on ACA 132, November 19, 2021
Match info
On Friday, November 19, Falcon Arena in Minsk (Belarus) will host the next men's MMA ACA (Absolute Championship Akhmat) 132 tournament. In the main fight of the evening, heavyweight champion Tony Johnson (USA) will defend his title in a fight with former champion Mukhumat Vakhaev (RUS), starting at 10 p.m. local and Moscow time.
Meeting statistics
Vakhaev is a fighter who very much likes to press the fight early, and he likes to end fights ahead of the official end, which is shown by some of his last confrontations. This usually happens on the ground. He makes takedowns and then he presses, outscores his opponents, or strangles. There are victories over very serious guys on his account and, in general, Vakhaev is a very serious fighter – he can constantly inflict so-called little hits and fight in a standing position. The Russian is a versatile fighter but is not afraid of imposing a fight in a large number of rounds, twisting, moving the fight down, and even wearing down the opponent.
Johnson is also a very serious heavyweight fighter in the ACA. He too has quite enough serious confrontations behind him, and the names of his rivals are also very prominent. Yes, he was inferior to Evgeniy Goncharov in the title fight, and such a tactic proved to suit Goncharov... however, the fight was equal. We don't think Vakhaev will behave the same way as Goncharov, as they are two completely different fighters. In their confrontation (Vakhaev vs Goncharov) Mukhumat earned the victory again with the help of his own pressure, strangulation. He holds his head very well. Even when he misses punches, he does not step back.
Johnson is a universal fighter. He does not work very much with his feet, he does not hit very much with them and looking at his movements, one cannot say that he is something special. Due to this, we think, Goncharov won the title fight. Johnson is not mobile, but has fast enough hands, hits in series and does it hard, and can cause a knockout with his blows. Even though in heavyweight, this is not uncommon, but still, the American hits quite skillfully and quickly having in mind his size. Johnson works very well on the floor, gets up very quickly from takedowns, and does not allow himself to be stuck. At the same time, he can sometimes impose a fight – but it all depends on the opponent who goes into the cage against him.
Comparison Before making a prediction for a fight and choosing a bet at some of the bookmakers with iOS apps, it is very useful to compare the objective indicators of the two fighters.
| | | |
| --- | --- | --- |
| Indicator | Johnson | Vakhaev |
| Age | 35 | 31 |
| Weight | 120kg | 113kg |
| Height | 185cm | 183cm |
| Record | 15-5 | 10-4 |
| Early wins | 9 | 9 |
| Last fight | April 23, 2021 | August 28, 2021 |
| Winning streak | 2 | 8 |
Match analytics
We prefer Vakhaev. He always counts on a full fight. We think he will press Johnson in the same way as he used to press other rivals and will try to transfer the fight to the ground because, in principle, it is possible against Johnson. Goncharov managed to do that against the American and, only because of the difference in the size between these two, it was difficult to keep him down for a long time, so he got up well. But Vakhaev is bigger than Evgeniy, so weight and dimensions can play in his favor. He will be able to keep Tony down and fight according to his scheme, which he always has. We think Vakhaev will end the match ahead of the scheduled number of rounds – during the second or third round and most likely with a TKO. The fight will definitely not last all three rounds. For an early win of Vakhayev, MyBookie gives odds of 2.00.
Results of the forecast

Forecast failed. Johnson Victory