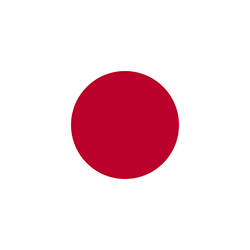 Japan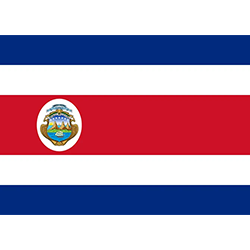 Costa Rica

2022 FIFA World Cup
First match result
vs
Japan vs Costa Rica Prediction on November 27, 2022
Match info
On Sunday afternoon (November 27 at 1 p.m. local & Moscow time), Japan will take on Costa Rica in a Group C match between two teams that had contrasting results in their men's football 2022 FIFA World Cup in Qatar debuts. It will be held at the Ahmad bin Ali Stadium in Al Rayyan. After a brief registration, you can click any of the links on online deposit bonuses sportsbooks to obtain the most recent odds for the encounter.
Meeting statistics
Hajime Moriyasu, Japan's head coach, referred to his team's 2-1 triumph over Germany as "a historic moment, a historic victory". The match between Costa Rica and Spain will also go down in history, but not for the right reasons. The 7-0 defeat Luis Fernando Suárez's team experienced was unquestionably the nation's worst World Cup loss. More alarmingly, it was the first time since Costa Rica's dismal performance against Brazil in 1990 that a country went the entire game without firing a single shot, on goal or otherwise. The current form of Japan Japan's team and lineup towards the end of the game were drastically different from those used when they trailed Germany 1-0 at the break. Two wingers at wingback and a front three behind just two central midfielders—one of whom scored—were how Moriyasu finished the game. Even though it's unlikely that Japan will launch an all-out offensive against Costa Rica from the start, Moriyasu might be tempted to persist with the back three that successfully neutralized the threat of Germany's wide overloads after the break. The current form of Costa Rica Suárez is anticipated to have access to his entire team. However, it's unknown how many of the starting XI that Spain sentenced to 'death' by a thousand passes (1,045 to be exact) will keep their positions. Head-to-head encounters • Japan: 4 wins • Costa Rica: 0 wins • Draws: 1
Match analytics
The victory by Spain was so utterly demoralizing that Costa Rica's coach feared its wider effects. He acknowledged, "Psychologically I'm really worried we won't be able to recover from this." Eight of the 10 previous teams that gave up at least seven goals in a World Cup game dropped their following contest. While a spectacular turnaround has happened before, Japan should've more than enough to add to a frail Costa Rica's problems. Prediction: Japan will score total goals of over 1.5 with odds of 1.63 on 22bet.
Results of the forecast

Forecast failed. Japan vs Costa Rica 0:1