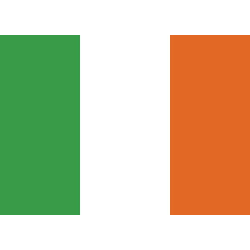 Ireland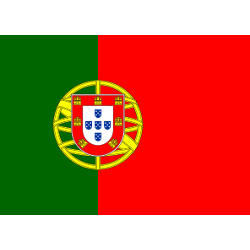 Portugal

Qualifiers for World Cup Qatar 2022
First match result
vs
Ireland vs Portugal: prediction and bets on Qualifiers for World Cup Qatar 2022, November 11, 2021
Match info
One major contender for qualifying to the men's football FIFA World Cup Qatar 2022, Portugal, will visit the team that lost all chances to do so, Ireland, on Thursday, November 11. The match is to be played at the Aviva Stadium in Dublin, starting at 7:45 p.m. local time (9:45 p.m. Moscow time).
Meeting statistics
As part of the qualification campaign for the 2022 World Cup, Ireland will host Portugal. We will inform you how the two opponents are doing at the moment and present you with the most likely betting possibility to exploit.
The current form of Ireland Ireland has only five points in six games and it already said goodbye to the 2022 World Cup. This was definitely not expected given 'The Boys in Green' have a good lineup. However, not only did they fail to interfere in the battle for the two top spots in Pool A but they are ranked fourth, so even Luxembourg is better positioned in the chart. After two draws with a score of 1-1 in September (against Azerbaijan and Serbia), Ireland routed Azerbaijan 3-0 in October.
While a four-match unbeaten streak (W2, D2) may not sound impressive, it is Ireland's finest run of form under manager Stephen Kenny, coming after a 15-game winless drought. Even if Ireland's recent fortunes have been grim, it is never easy to beat at the Aviva Stadium. In fact, it has only lost twice in 14 home games, but Portugal will be its most difficult test in a long time.
The latest results of Ireland: • Won against Qatar 4-0 • Won against Azerbaijan 3-0 • Draw against Serbia 1-1 • Draw against Azerbaijan 1-1 • Lost against Portugal 1-2
The current form of Portugal Portugal is still unable to overtake Serbia, which currently leads Pool A but will have the chance to achieve so on Thursday against the islanders. The Serbs are now in top place with 17 points, while the Portuguese are in second place with 16. Furthermore, Portugal and Serbia will face off in the final round of qualifying, where everything will be decided. 'A Seleção' only played one qualifying match for the 2022 World Cup in October in which they won 5-0 against Luxembourg.
Given their five-game winning streak, this squad should not be lacking in confidence, even though the Euro 2016 champions have not won six in a row since March 2010. Only Russia and Switzerland have defeated Portugal in WC qualification matches since it began its quest to qualify for the 2002 World Cup.
The latest results of Portugal: • Won against Luxembourg 5-0 • Won against Qatar 3-0 • Won against Azerbaijan 3-0 • Won against Qatar 3-1 • Won against Ireland 2-1
Head-to-head encounters These two met seven times throughout history. Portugal prevailed in three matches, Ireland in two, while two ended in a draw.
Match analytics
The bookmakers with betting bonuses have the Portugal national team as a clear favorite in this match, and it is impossible not to agree. Yes, the Portuguese fiddled with the Irish for a long period during their last face-to-face meeting, but they still overpowered them. We don't anticipate this again; there is just too much on the line for Cristiano Ronaldo and his teammates (leadership in Pool A).
We recommend betting on Portugal to win with a handicap (-1.5). The odds for such an outcome at Betandyou are 2.03.
Results of the forecast

Forecast failed. Ireland vs Portugal 0:0