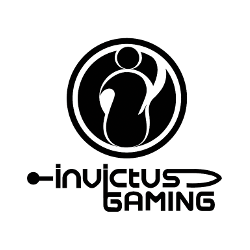 Invictus Gaming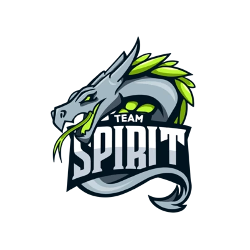 Team Spirit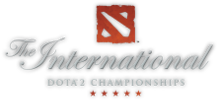 The International 10
First match result
vs
Invictus Gaming vs Team Spirit: prediction and bets on The International 10, October 12, 2021
Match info
This is the prediction for the playoffs (BO3) within the Upper Bracket of Dota 2 The International 10 between Invictus Gaming (iG) and Team Spirit, starting at 10 a.m. local time & Moscow time at the Arena Naţională, in Bucharest, Romania.
Meeting statistics
With a draw against OG (1-1) in their last match, it seems that the Chinese team has chosen Spirit as their opponents, which, as is often the case at The International, can backfire to those who do it. IG finished first in Group A and went undefeated with six wins and two draws. Spirit were fourth in Group B with five victories and three losses.
The current form of IG The dominance of the Chinese team in this year's most anticipated championship is evident, and Invictus Gaming's formidable roster makes a big part of it. During One Esports Singapore Major Grand Finals, also held this year, the world's No.2 demonstrated that they are top-tier contenders.
The team performed admirably in the Group Stage and has the potential to unseat any of the Upper Bracket teams for the title. IG's roster is loaded with talent. Hu 'Kaka' Liangzhi has been a member of the Chinese eSports scene since 2014 when he finished second at TI 7 as a member of Newbee. Despite being only 20 years old at this TI, a newcomer to IG's roster Zhou 'Emo' Yi has demonstrated his ability in both the carry and mid roles over the course of his four-year pro career.
The current form of Spirit Only three times did the Russian team lose in the Group Stage, and it succumbed to very respectable opponents: PSG.LGD, Vici Gaming, and Secret. The primary question in this match, whether Spirit will win at least one map or not, is far from being decisive for the ultimate outcome. The most crucial aspect of this match is actually that, despite the fact that the playoffs will be held at the stadium, there will be no spectators, and the major weakness for teams from China and Russia (and CIS, in general) is playing under pressure; these teams simply don't know how to play in front of a large crowd.
These two sides will almost certainly be on an equal footing; iG are a little stronger on an individual level, but they may as well give away one card to their rivals – the team ranked No.4 in the world.
Match analytics
The odds on end-win of Invictus Gaming are very low and there is no adrenaline in choosing this bet. However, good odds are put out there by top eSports betting sites to support a correct score of 2-1 for iG. Cyber.Bet set a 3.15 odd on such an outcome.
Results of the forecast

Successful forecast. Invictus Gaming vs Team Spirit 2:1