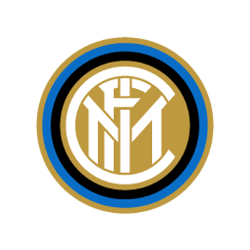 Inter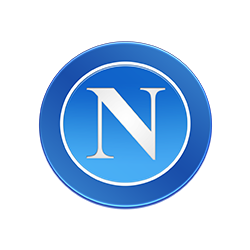 Napoli

2022-23 Serie A
First match result
vs
Inter vs. Napoli Prediction on January 4, 2023
Match info
In the first round of the men's football 2022-23 Italian Championship (Serie A) after the winter break, one of the main matches of the season will take place: F.C. Internazionale Milano will host S.S.C. Napoli on the pitch of "Giuseppe Meazza". Who will be stronger? Bookmaker-Expert presents the prediction for the match which will start on Wednesday, January 4, at 10:45 p.m. local time, and reveals odds from the best mobile bookmakers.
Meeting statistics
The current form of Inter "Nerazzurri" can hardly be satisfied with the fact that the Italian Championship went on a long break associated with the World Cup in Qatar. In recent rounds, the team of Simone Inzaghi gained powerful momentum, lost to Juventus, but won six victories in the last seven Serie A games so far. Devastating victories over Bologna (6-1) and Sampdoria (3-0) can be specially noted, as well as a bright away victory over Atalanta (3-2). In the standings, Inter currently occupy only fifth place, but if they continue to collect points as steadily, they'll soon rise to the top 4. Among the friendly matches of Inter before the restart of the Serie A, we note a crushing victory over Austria's RB Salzburg, a draw with Spain's Betis, and success in the game with Sassuolo. Inter's latest results: • Won against Sassuolo 1-0 • Won against Reggina 2-0 • Drew against Betis 1-1 • Won against RB Salzburg 4-0 • Won against Gzira 6-1 The current form of Napoli If Inter have harnessed their carriages for a long time and drove fast only in the last matches before the break, then Luciano Spalletti's team had an excellent start to the season from Round 1 to today. Following the results of 15 rounds, Napoli has 13 wins and sole leadership in the standings with a lead of 8 points from the closest pursuer, which is currently Milan. On the eve of the resumption of the championship, "Gli Azzurri" played several friendly matches: beat Turkey's Antalyaspor and England's Crystal Palace, but lost to Spain's Villarreal and France's Lille. Napoli's latest results: • Lost against Lille 1-4 • Lost against Villarreal 2-3 • Won against Crystal Palace 3-1 • Won against Antalyaspor 3-2 • Won against Udinese 3-2 Head-to-head encounters Looking at the last 10 mutual encounters, Inter prevailed in five of them, Napoli were better in two, while three matches ended in a draw.
Match analytics
Napoli haven't beaten Inter in a long time in the national championship. Seems like they won't now too. If the "Nerazzurri" come out after a pause with the same mood with which they left for it, then it will be difficult to beat them not only for Napoli but for all rivals in Serie A without exception. In addition, as part of Inter, there's now extremely motivated Lautaro Martínez, an Argentine striker who was sidelined at the recent World Cup by head coach Scaloni while his team won the tournament, and at the club level, he'll certainly do everything possible to rehabilitate himself. In general, we propose betting on Inter to win and both teams to score at odds of 4.00 at FezBet.
Results of the forecast

Forecast failed. Inter vs. Napoli 1:0
Frequently Asked Questions
Which of these teams has had a better H2H balance in Serie A recently?
Can I count on many goals when these two play?