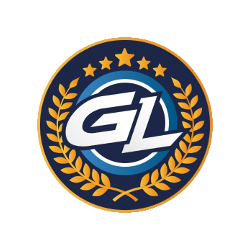 GamerLegion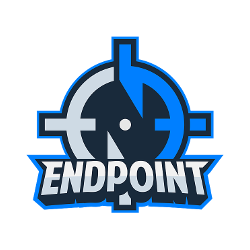 Endpoint

ESEA Season 37
First match result
vs
GamerLegion vs Endpoint: prediction and bets on ESEA Season 37 – Europe, June 4, 2021
Match info
Team GamerLegion and Endpoint will meet in the group stage of the Counter-Strike: Global Offensive (CS: GO) ESEA Premier Season 37 – Europe, on June 4, starting at 3 p.m. Moscow Time.
Meeting statistics
Both teams still have three points each, but it is worth considering that Endpoint played one match more.
The current form of GamerLegion The team ranked 60th in the world has refreshed its roster in April with two new players, which is something that has already started to pay off. Consequently, GamerLegion made it to the Spring Sweet Spring 2 where things were a little more complicated and harder. Meanwhile, the German-Swedish team won the ESEA Spring Cash Cup 5 - Europe, displaying great performance in the final. Overall, GamerLegion is shooting extremely well right now, managing to put pressure on rivals like HAVU and AGO. They excel on two cards more than on others: Vertigo (75 % wins) and Nuke (64 % wins). Even though they are capable of playing on any map, the reality is that GamerLegion will ban Dust 2.
The latest results of GamerLegion: • Won against KOVA 2-0 • Won against UMX 2-0 • Won against Trident 2-1 • Lost against AGO 0-2 • Lost against HAVU 1-2
The current form of Endpoint The 34th-ranked team in the world is having a hard time at the moment, losing encounters in a row. Surprisingly, the British team has only managed to achieve one win in the last week and a half, defeating Lyngby Vikings. Otherwise, Endpoint have significant issues as some of its players do not shoot at all and their opponents are always seeing through the team's ideas. The best Endpoint card is Overpass with 79 % wins. The other one that is the closest to it by effectiveness is Inferno with 59 % wins. Endpoint have not played Nuke for a long time.
The latest results of Endpoint: • Lost against Sinners 0-2 • Lost against AGO 0-2 • Lost against SKADE 0-2 • Won against Lyngby Vikings 2-1 • Lost against Fiend 1-2
Head-to-head encounters During the last season, the teams held two meetings. Endpoint prevailed in the ESEA MDL Season 34 - Europe by a 16-12. GamerLegion won at the ESEA MDL Season 35 - Europe with a score of 16-8. In these two matches, the teams played on Train and Mirage, respectively.
Match analytics
The only Endpoint advantage is the Train map. On it, GamerLegion is very bad. However, as for the rest of the maps, the two teams are absolutely equal. In this regard, it is difficult to give the upper hand to someone, while the game itself, in fact, will not solve anything.
Therefore, here we propose to bet on total maps of more than 2.5 at GG.BET, one of the bookmakers offering no deposit bonuses (€ 1,000 welcome bonus + 175 free spins).
Results of the forecast

Forecast failed. GamerLegion vs Endpoint 2:0
More tips on Counter-Strike