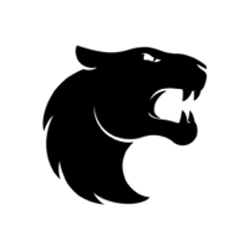 FURIA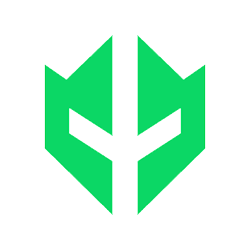 Imperial

CS: GO's ESL Pro League Season 17 within Group B
First match result
vs
FURIA vs. Imperial Prediction on March 1, 2023
Match info
In one of the Upper Bracket's quarterfinals of the CS: GO's ESL Pro League Season 17 within Group B, FURIA Esports and Imperial Esports will face off. The match will commence on Wednesday, March 1, at 7:30 PM local time in Malta.
Meeting statistics
The Brazilian derby will certainly be quite interesting. FURIA no longer appears to be the only leader in its region in light of the most recent failure. Moreover, Imperial have been gaining momentum recently, and they are now on a streak of seven straight victories. It's obvious that Gabriel "FalleN" Toledo and his teammates can defeat anyone. Imperial have improved their form and can now confidently attempt to figure out the game of a direct rival. On the other hand, we can state that FURIA are prepared to end any match with a score of 2-0 in general. Also, André "drop" Abreu, who in Katowice appeared to be the poorest defenseman among those on display, raises some concerns. Since the ranking might mislead you to have faith in a team that has started to build confidence and discover itself in recent matches, here we'd recommend looking at the Imperial map. Also, these guys don't appear noticeably weaker in terms of composition, which increases their prospects in a derby. The current form of FURIA Everyone was taken aback in their homeland by the world's 14nth-ranked performance at IEM Rio Major 2022. FURIA appeared really cool there, which helped them advance to the semifinals and nearly defeat Heroic. However, they have sunk into a deep hole at the start of the new season, losing at the IEM Katowice 2023 Play-In. No one anticipated such a turn of events when the squad lost to IHC Esports and was sent home, suffering this particular defeat following the triumph over Permitta Esports. The most intriguing part is that the team made no changes and decided to continue believing in "drop", which repeatedly "gave away" wins to FURIA's opponents. As a result, we personally have many concerns about this side, which has grown to be far too unpredictable and erratic. The latest results of FURIA: • Victory over Natus Vincere with a score of 2-1. • Defeat from Heroic with a score of 1-2. • Victory over Permitta Esports with a score of 16-4. • Defeat from BIG with a score of 1-2. • Defeat from IHC Esports with a score of 1-2. Mirage, on which they have a 67% victory rate, is the best FURIA card. Be aware that the Brazilian squad rejected the Inferno and Overpass maps at the start of the new season. The current form of Imperial The 37th-ranked team in the world presented a notable display at the ESL Pro League Season 17 Conference South America, which helped them get to this event and the match against FURIA. Imperial later participated in several qualifications but was unable to secure a spot in IEM Rio 2023. They, at least, didn't let fans down in the RMR tournament's closed qualifier, winning three games on a high note. At the latter event, Imperial won the TG Masters Spring 2023 and, thanks to their four victories, were able to qualify for the forthcoming BLAST Premier Spring Showdown 2023 Americas. Imperial are currently winning consistently, and with their most recent triumphs, the team started to feel more confident. The latest results of Imperial: • Victory over Fluxo with a score of 2-0. • Victory over RED Canids with a score of 16-9. • Victory over O PLANO with a score of 16-4. • Victory over Fluxo with a score of 2-1. • Victory over 9z with a score of 2-1. With an 86% win rate, Nuke is the card on which Imperial play best. They, on the other hand, made the decision to avoid showing up on the Anubis map. Head-to-head encounters The two teams only faced off once during the previous season, at IEM Dallas 2022, when FURIA emerged victorious (16-9).
Match analytics
Mirage and Overpass are likely to be the two maps that will get the most attention from both sides. Yet, if you take a broad view of the situation, we don't quite believe in FURIA, contrary to the best CS: GO betting app of your choice (and all are of the same "opinion") shows in terms of odds. It's obvious that the squad could catch up in a month, but in Poland, there was a total disaster, which is hard to explain. Therefore, it makes sense for FURIA to take the defensive position in the upcoming match. Imperial, on the other hand, shyly started to gain ground. Despite the caliber of their opponents, the guys defeated Fluxo and 9z multiple times, and in the given circumstances, this is more than sufficient to mark them as favorites. We recommend placing a wager on handicap (+1.5) on Imperial at odds of 1.72 on FezBet.
Results of the forecast

Forecast failed. FURIA vs. Imperial 2:0
Frequently Asked Questions
What are the odds for the win of FURIA?
What are the odds for the win of Imperial?
More tips on Counter-Strike