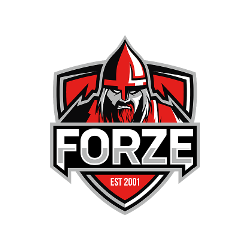 ForZe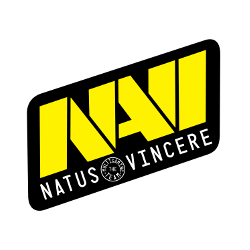 NaVi

EPIC CIS League Spring 2021
First match result
vs
ForZe vs NaVi: prediction and bets on EPIC CIS League Spring 2021, May 26, 2021
Match info
On May 26, 2021, forZe and Natus Vincere will play a match within the lower bracket of the Counter-Strike: Global Offensive (CS: GO) EPIC CIS League 2021 playoffs. It will start at 10 p.m. Moscow time.
Meeting statistics
Both teams have had a terrible last match and will absolutely deservedly fight for survival. The winners of the upcoming match will continue to fight in the tournament, while the losers will end the tournament somewhere between 7-8 places.
The current form of forZe The world number 16 did a great job in the group stage of the EPIC CIS League 2021. The team won three matches in a row and was one of the first to advance to the playoffs, beating Virtus.pro 2-1 along the way. In that match, forZe showed an excellent game but completely lost it by the playoffs. In the match against VP, the whole team played just horrible, both with regard to the shooting and in-game decisions. On Dust2, it was hilarious to watch forZe trying to make smoke for the attack over and over again, thinking that it was all about the flashbang, which did not blind the enemy at all. They tried several variations of the flashbang breakthrough but did not understand that Sanjar 'SANJI' Kuliev did not care whether his flashbang would be blinded or not, he simply sewed on the smoke and took 2-3 forZe players after whom the scattering started.
Such moments show that forZe lack smart thinking during the game. Nevertheless, even despite the terrible performance of the team, they trained their Mirage so well that they could not lose it. On the eve of the match with NaVi, this should cheer up the fans of forZe given that their next rivals play on this card rather mediocre and yesterday's defeat is a consequence of not only the relaxation of the team but also of the level of preparation for this map. ForZe will pick Mirage, where they have a good chance of success, for sure. This particular map of the team is simply at a higher level and given the current form of 'Born to Win', we can assume a landslide victory of forZe on Mirage. ForZe's best map by win rate is Train (83 % over 6 maps), while they play the weakest on Overpass (36 % for 14 cards).
The latest results of forZe: • May 25, 2021: forZe - Virtus.pro 1-2 (EPIC CIS League) • May 24, 2021: forZe - Movistar Riders 1-2 (REPUBLEAGUE TIPOS) • May 20, 2021: forZe – SAW 2-1 (REPUBLEAGUE TIPOS) • May 19, 2021: forZe - Virtus.pro 2-1 (EPIC CIS League) • May 16, 2021: forZe – Nemiga 2-1 (EPIC CIS League)
The current form of NaVi Against Akuma in the upper bracket playoffs, the second-ranked world team played one of the worst matches in the last year. Additionally, Oleksandr 's1mple' Kostyliev, probably, had his worst match in the career, finishing the map with a 0.20 rating. We can say that absolutely everything did not work out for the team. It was clear that Akuma can impose a good fight on Mirage and, in theory, even win, but 'Born to Win' were supposed to rule on the two remaining cards. However, this did not happen. NaVi failed to handle their game in semi-darkness, repeating mistakes from round to round, almost always not being ready for such moves. Someone would say that this is the difference between shooting ranges and NaVi are used to playing against shooting range-1. We, on the other hand, think it was only a matter of the temporary lack of self-confidence within the team.
Most likely, NaVi will take Dust2 as they cope with this card excellently throughout the season plus, yesterday, their next opponents showed a very weak play on it. The 'Born to Win' consider their last defeat on Dust2 as an accident and this will not scare them away from choosing this card... In theory, NaVi can take a risk and choose Nuke, but considering that forZe have won six matches out of the last seven on this map, it is hard to believe in such a decision. As a rule, 's1mple' does not play two unsuccessful matches in a row, therefore, we can expect that he will bomb even stronger than usual and pull out more than one round for the team in solo. In the case of the third decisive map, the teams will most likely choose between Inferno and Nuke, and NaVi have an advantage on both maps, not only in terms of win rate but also in terms of the play itself. Nuke is one of the strongest maps of this team, and forZe were very bad on Inferno yesterday. So, NaVi should beat rivals on Inferno, especially considering that, not so long ago, they smashed VP on Inferno with a score of 16-7, and VP destroyed forZe on this map yesterday.
The latest results of NaVi: • May 25, 2021: NaVi – Akuma 0-2 (EPIC CIS League) • May 21, 2021: NaVi - Gambit Esports 2-0 (EPIC CIS League) • May 20, 2021: NaVi – bankaPEPSI 2-0 (EPIC CIS League) • May 16, 2021: NaVi - Entropiq 0-2 (EPIC CIS League) • May 14, 2021: NaVi – GROND 2-0 (EPIC CIS League)
Head-to-head encounters The teams met each other three times: forZe won twice, and NaVi celebrated one victory.
Match analytics
Both teams underachieved yesterday and are now forced to fight for survival in the tournament. We do not believe that NaVi will play two such terrible matches in a row. We believe that the guys will get a grip and show their game. If 's1mple' gets on the loose, then NaVi can win 2-0, but Mirage will most certainly cause them major issues. So, the probable outcome is 2-1 in favor of 'Born to Win'.
NetBet, the bookmaker that falls into a group of the best mobile bookmakers, offers 1.62 odds for NaVi to beat forZe with 2-1, which looks like a good option to bet on.
Results of the forecast

Forecast failed. ForZe vs NaVi 0:2
More tips on Counter-Strike