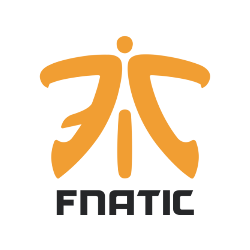 Fnatic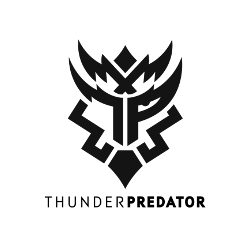 Thunder Predator

OGA Dota PIT Invitational
First match result
vs
Fnatic vs Thunder Predator: prediction and bets on OGA Dota PIT Invitational, September 6, 2021
Match info
On Monday, September 6, 2021, the first matchday of the top international One Game Agency (OGA) Dota PIT Invitational will begin. The third pair of the day (Upper Bracket, Round 1) will be Fnatic and Thunder Predator, whose match will start at 6 p.m. local time (7 p.m. Moscow time).
Meeting statistics
The OGA Dota PIT Invitational is an international Dota 2 tournament that will brighten up waiting for The International 10 (TI10). The competition will take place from September 6 to 10. In the tournament, the 8 strongest teams from China, Europe, CIS, Southeast Asia, North, and South America will compete for $ 275,000.
The current form of Fnatic The renewed Fnatic roster fulfilled its main task - it has qualified for the TI10 through the most difficult and closed Asian qualifier. Now the guys have arrived in Europe to systematically prepare for the main tournament of the year and this is their first game in Europe in a long time.
Fnatic performed extremely badly at the major in Singapore and in the second DPC league. It was this team who became the winner of the first Asian DPC league but then it lost twice in the Major without providing any tough resistance to rivals and quickly left the playoff stage without receiving a single DPC point for its performance. The Malaysian side completely failed the second season, becoming only fourth, losing in a replay to the Execration.
After their success in qualifications, Fnatic participated in BTS Pro Series Season 7: Southeast Asia, where they became the vice-champions of the tournament. But now, in Europe, it will be extremely difficult for them.
The latest results of Fnatic: • Lost against Galaxy Racer Esports with a score 2-3 • Won against Team SMG with a score 2-0 • Lost against Galaxy Racer Esports with a score 0-2 • Won against Execration with a score 2-1 • Won against Galaxy Racer Esports with a score 2-0
The current form of Thunder Predator Thunder Predator is an example of a group that began to believe in itself strongly after local success at one of the majors. At the first World Championship, which was held in Singapore, the Peruvian team entered the Top-6, really pleasantly impressing many with its play, lifting its region up almost from its knees. But the guys suddenly stopped progressing.
Returning like stars, they were expected to continue to amaze in Dota but an inexplicable decline began, resulting in failing their second regional DPC league and thus not making it to the second major in Kyiv. In general, the team's play is very far from ideal, which was demonstrated by the previous tournament in Europe last week, the ESL One Fall 2021, in which the side from South America could not even secure a place in the playoffs.
It is clear that at TI10 we can expect a completely different game from Thunder Predator but at the OGA Dota PIT Invitational, the guys will be considered underdogs.
The latest results of Thunder Predator: • Lost against Team Spirit with a score 0-2 • Lost against T1 with a score 0-2 • Lost against Virtus.pro with a score 0-2 • Drew with Creepwave with a score 1-1 • Lost against Tundra Esports with a score 0-2
Head-to-head Fnatic and Thunder Predator met each other only once, and it was almost a year and a half ago, in March 2020. The meeting took place at the DOTA Summit 12 and ended in a draw (1-1).
Match analytics
Both teams will fight to the last breath but they will not do that without mistakes, which means that there is a chance here to catch an odd of 1.97 for total maps over 2.5 at Pin-Up.bet, one of the highly-rated eSports betting sites.
Results of the forecast

Forecast failed. Fnatic vs Thunder Predator 2:0