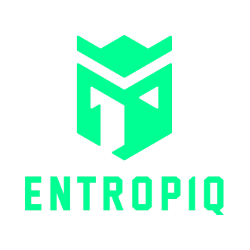 Entropiq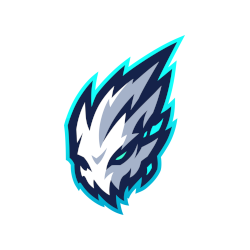 Fiend

REPUBLEAGUE Season 2
First match result
vs
Entropiq vs Fiend: prediction and bets on REPUBLEAGUE Season 2, November 16, 2021
Match info
Entropiq and Team Fiend will meet in the quarter-finals of the CS: GO (Counter-Strike) REPUBLEAGUE TIPOS Season 2, on Tuesday, November 16, 2021. The match will be played online, starting at 4 p.m. local time (8 p.m. Moscow time).
Meeting statistics
The Bulgarian team, which is currently en route to Budapest, does not appear to be counting much on this event. And Entropiq are now in no position to lose against the underdog squad (bookies with deposit bonuses agree on this) such as Fiend.
The current form of Entropiq The team ranked 12 in the world won the Pinnacle Fall Series 2 recently and it performed admirably at the PGL Major Stockholm 2021. Additionally, Russians proceeded to dominate the REPUBLEAGUE Season 2, shredding the Sinners to pieces with ease. And, in terms of the game, Entropiq are now far more powerful than opponents of such a low level like Fiend. And if the huge surprise does not happen, Entropiq will easily advance to the semi-finals. Mirage is the best card of the Russian side, with 75% wins. It should be noted that the team does not play on Inferno and is not used to the alterations on Dust 2.
The latest results of Entropiq: • Lost against Vitality with a score of 1-2 • Won against Nemiga with a score of 2-0 • Won against HAVU with a score of 2-1 • Won against the Lyngby Vikings with a score of 2-1 • Won against the Sinners with a score of 2-0
The current form of Fiend The world's number 18 team has already begun competing in the V4 Future Sports Festival 2021, and it has managed to make everyone chuckle. As a result, Fiend lack confidence and it is likely they will be eliminated from the REPUBLEAGUE. Bulgarians recently fell to the Mongols in the Funspark ULTI 2021 Europe Regional Series 4 qualifying, which is a clear sign their form is going downward. So, in this situation, we are prepared to bid Fiend farewell, as this squad by all parameters does not deserve to be in the semi-finals. The best Fiend's card is Dust 2 (84% wins). Keep in mind that they don't play on the Vertigo card.
The latest results of Fiend: • Won against EC Brugge with a score of 2-0 • Won against SKADE with a score of 2-1 • Lost against D13 with a score of 1-2 • Lost against Budapest Five with a score of 13-16 • Won against Wisła Kraków with a score of 2-1
Head-to-head encounters The two teams had two meetings during the current season: Fiend won 2-1 in the Season 9 of LOOT.BET. With a score of 2-0, Entropiq won a duel within the European Development Championship 4. But, keep in mind that the last time these two met was in June.
Match analytics
We have no faith in Fiend because they display a poor Counter-Strike in Budapest that more resembles 322 than adult gameplay. Simultaneously, the Russian team is in frantic shape, and after PGL Major 2021, it is able to shut down weaker opponents without a hassle.
As a result, we recommend betting on Entropiq to win, with an odd of 1.40 on Cbet.gg.
Results of the forecast

Successful forecast. Entropiq vs Fiend 2:0
More tips on Counter-Strike