England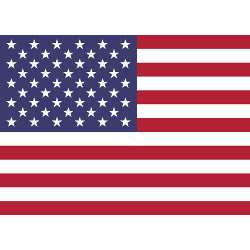 USA

2022 FIFA World Cup
First match result
vs
England vs USA Prediction on November 25, 2022
Match info
After a dominant 6-2 victory in their men's football 2022 FIFA World Cup debut in Qatar, England is the favorite to defeat the USA on Friday, November 25. Here, you'll find the forecast for this Group B match of the second round which will set off at 10 p.m. local and Moscow time at the Al Bayt Stadium (Al Khor), and our recommendation of which one of the best mobile bookmakers to choose to bet on.
Meeting statistics
With a 6-2 demolition of Iran, England's World Cup campaign got off to a flying start. The second slot in Group B is up for grabs after the USA allowed a lead to slip away and had to settle for a 1-1 draw with Wales. Will the United States force Gareth Southgate's team to return to reality or can the 'Three Lions' put on another magnificent performance? The current form of England Few people anticipated that England would start the match with a decisive victory. However, despite a disappointing UEFA Nations League season, the 'Three Lions' appear unfazed as they easily defeated Iran, 6-2. Iran is typically a good defensive team under coach Carlos Queiroz, thus a victory by that margin was unexpected even though the opposition may not have been the strongest. Southgate has previously faced criticism for his 3-4-3 tactical philosophy, and the calls for change were supported by an exceptional outcome employing a 4-3-3 (4-2-3-1) system. England displayed creativity and flair in their game, which had been lacking for some time. England's midfield now has the creative spark that it had previously lacked in major championships thanks to Jude Bellingham. They did allow two careless goals, which will be Southgate's main worry against a more goal-scoring-capable USA team. The current form of the USA Gregg Berhalter, the US coach, probably took note of the defensive weaknesses and lack of focus of his team's next rival. After leading Wales 1-0 for more than 80 minutes, the United States will be disappointed that they allowed their advantage to slip. The 'Stars and Stripes' possessed 66% of the ball in the first half and may have been entitled to more goals, but they were unable to get past Wales' defense until Tim Weah seized his chance. Tyler Adams was excellent in the first half, and his controlling midfield work against England will be crucial. After the break, Wales changed their strategy, giving the 'Dragons' a more center-attacking figure in Keiffer Moore, replacing Daniel James, which caused the United States to struggle. If they want to succeed against an England team that has players like Marcus Rashford, Jack Grealish, and Phil Foden on the bench, they must learn to adjust to tactical changes more quickly. Head-to-head encounters These two have met 5 times on an international level: England won 3 times, the USA once, and one match ended in a draw.
Match analytics
There's a good chance that the USA and England match will be quite entertaining and have plenty of goals. Even though the USA has some strong attacking talent, Southgate will need to remain with a more imaginative formation and avoid adopting a cautious attitude. We see England winning this game if Southgate allows his team to 'dance' on the pitch, i.e. perform as they did against Iran. England to win halftime/full-time seems like the most reasonable wager on the match for which Frapapa set odds of 2.26.
Results of the forecast

Forecast failed. England vs USA 0:0