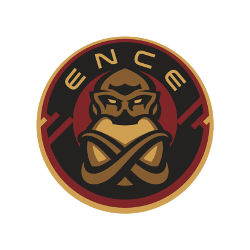 ENCE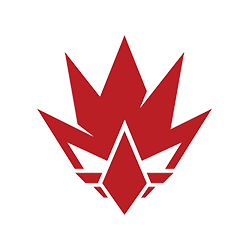 HEET

CS: GO's ESL Pro League Season 16
First match result
vs
ENCE vs HEET Prediction on September 14, 2022
Match info
On Wednesday, September 14, ENCE and HEET will play the match that will open the competition of the remaining two groups of CS: GO's ESL Pro League Season 16. The encounter is scheduled to start at 7:30 p.m. local time (8:30 p.m. Moscow time) at the Salini Resort in Salina, Malta.
Meeting statistics
In the ESL Pro League Season 16 group stage, ENCE and HEET will lock horns. As ENCE prepare to unveil their revamped lineup, we've put all our efforts into analyzing this potentially intriguing match. Additionally, this roster adjustment won't improve the team's match-play, but it shouldn't degrade it either, in our opinion. So, looking at the French team, the most recent roster adjustments didn't aid them in achieving stability. We consequently received a typical example of the TIER-2 scene squad. However, since they take a few cards more than other participants, HEET could be problematic for the Group C favorites. Yet, we don't often pay attention to them, CS: GO bookmakers don't too. This especially applies to the HEET's opening game following a lackluster start to the second half of the season. The current form of ENCE The 16th-ranked team in the world demonstrated a superb performance in the spring when they forced a fight with FaZe Clan and advanced to the PGL Major Antwerp 2022 semi-finals. The Finns then experienced a problem, as some of their players have chosen to stop performing while waiting for the quickest improvements. Due to ENCE's failure at the BLAST Premier Spring Final and IEM Cologne 2022, further adjustments were initiated. What took place next? ENCE preserved Valdemar Vangså "valde" and launched a freezing sniper towards the direction of Álvaro García "SunPayus" - letting him go. There are numerous questions here because the team hasn't yet had a chance to make its debut in the new lineup, which is unfortunate. However, in light of HEET, the wards of Eetu Saha "sAw" should draw on their prior developments and experience. Additionally, ENCE are stronger by the two heads than all opponents in the current ESL Pro League in terms of accurate shooting and tempo. Dust 2 is the best ENCE card, having a 50% win rate. In addition, the Finnish team hasn't played on the Inferno map in a while. The latest results of ENCE (5 matches): • Victory over Eternal Fire with a score of 2-1. • Victory over MOUZ with a score of 2-1. • Defeated by FaZe Clan with a score of 0-2. • Defeated by Vitality with a score of 1-2. • Defeated by G2 with a score of 0-2. The current form of HEET The Elisa Invitational Spring 2022 was won by the 28th-ranked team in the world, and then they had a summer holiday. The Frenchmen also made the decision to try on some new 'attire' after requesting an experienced Audric Jug "JACKZ" from G2. The team, on the other hand, didn't have a good start with the revised lineup, as it finished last in three open qualifiers for Europe at the IEM Road to Rio 2022. Nevertheless, HEET qualified for the RMR tournament, at least, from the last effort, but there were issues with their game. First of all, the French side is too simple to read by rivals and slow, and on TIER-1, all this is visible after viewing two demos. Second, there were clearly several spots where the players didn't complete their shots, which will be a problem here in Malta. Ancient has a 75% win rate and is the best HEET card. In contrast, they haven't been present on the Mirage map in a while. The latest results of MiBR (5 matches): • Victory over the Pusheens with a score of 16-14. • Victory over xDDDD with a score of 16-12. • Victory over the Benched Heroes with a score of 2-0. • Defeated by Astralis with a score of 9-16. • Victory over 1WIN with a score of 16-14. Head-to-head encounters The teams met twice during the course of the current season: • HEET triumphed with a score of 2-0 at the Elisa Invitational Winter 2021. • With a score of 16:8, ENCE prevailed in the PGL Major Antwerp 2022 Europe RMR B. But keep in mind that the teams then had significantly different lineups now compared to these meetings.
Match analytics
Even with significant lineup changes, ENCE remains our favorite. And this pertains to prospects generally rather than just the odds with online bookies. The HEET game's poor quality is the key justification for this judgment. Despite their utter failure in the most recent qualifiers, the Frenchmen managed to qualify for the RMR competition. But still... Personally, we feel that each element in this composition is weaker than it was in the variant with Lucas Chastang "Lucky". In contrast, ENCE outperform opponents both in terms of names in the roster and all positions. As a result, in this scenario, we advise placing a wager on ENCE to win with an interestingly high odds of 1.83 at Csgofast.com.
Results of the forecast

Successful forecast. ENCE vs HEET 2:0
More tips on Counter-Strike