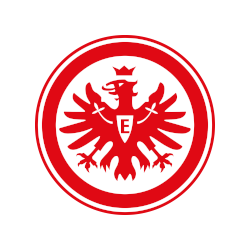 Eintracht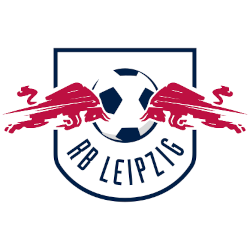 Leipzig

2021-22 Bundesliga
First match result
vs
Eintracht vs Leipzig: prediction and bets on 2021-22 Bundesliga, October 30, 2021
Match info
On the 10th Matchday of the German men's football 2021-2021 Bundesliga, Eintracht Frankfurt will host Red Bull Leipzig. This game will be kicked off on Saturday, October 30, 2021, at 6.30 p.m. local and (7:30 p.m. Moscow time) at the Deutsche Bank Park stadium.
Meeting statistics
The current form of Eintracht Eintracht Frankfurt have only won one game in the Bundesliga so far, namely 2-1 against Bayern in Munich. They drew 3 out of 5 matches at home and gave up one. In these home games, they scored 3 times and conceded 4 goals. In total, they netted only 9 goals in 9 games, conceding 14 goals. So far they have been stronger internationally. In the UEFA Europa League group stage, there was a 1-1 draw against Fenerbahçe at the start. This was followed by a 1-0 win against Antwerp and a 3-1 win against Olympiacos.
'Die Adler' had 2 draws and 2 wins against Leipzig in the past 4 meetings, never losing a home game against them. Nonetheless, they are currently experiencing their worst record in 16 years and are the third weakest home team. Furthermore, since November 2016, Eintracht have been unlucky in the top games that were played on a Saturday. They are currently in 15th place in Bundesliga with 8 points. The current form of Leipzig
RBL have been unbeaten for 5 Bundesliga matchdays: 2 draws and 3 wins. Generally, they have only won 4 games so far, all in their own stadium. So they didn't take 3 points with them from any of the games on the road this season. There were 2 draws and 2 defeats away and, during those encounters, Leipzig scored twice and allowed rivals to put 4 goals into their net. In return, the Saxons scored 18 times in front of their home crowd, conceding only 5 goals.
Leipzig are in 6th place in the table with 14 points and are unbeaten for 5 Bundesliga matchdays. They are the fifth weakest away team but are offensively and defensively superior to Eintracht. Since the beginning of the season, there were no successes for Leipzig on the international stage. In the UEFA Champions League, they were beaten in all 3 games: 3-6 against Manchester City, 1-2 against Club Brugge, and 2-3 against PSG. In the most recent game, the second round of the DFB Cup, Leipzig achieved a lackluster away win of 1-0 against low-division side Babelsberg.
Head-to-head encounters These two met only 11 times thus far. Each team took 3 wins while 5 times they were tied. The goal balance is just as leveled - both Leipzig and Eintracht scored 14 times each. In the last game in Frankfurt, they shared the points because of a 1-1 draw. In 8 of the 11 matches, both scored goals and in 6 matches more than 2.5 goals were scored. Both coaches Oliver Glasner (Eintracht) and Jesse Marsch (Leipzig) are still without a win against the other team. Glasner has 4 draws and 2 defeats against Leipzig and Marsch has 1 draw and 1 defeat against Eintracht.
Match analytics
Interestingly enough, there has never been an away win in this duel. We expect few goals because the Saxons only scored twice in 4 away games and Eintracht only 3 times in 4 home games. Basically, Leipzig are favorites, and the bookmakers with betting bonuses predict a win for them. Due to the balance of the direct duels, however, we dare to propose a draw (X). At EnergyBet, the odd for this is 4.10.
Results of the forecast

Successful forecast. Eintracht vs Leipzig 1:1