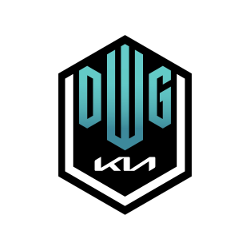 Dplus KIA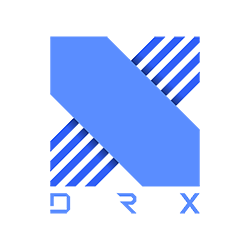 DRX

LCK Spring 2023
First match result
vs
Dplus KIA vs. DRX Prediction on January 18, 2023
Match info
The new season of LoL Champions Korea (LCK) unwraps with the Spring edition. On the first day of the group stage of the S-Tier tournament, on Wednesday, January 18, at 5:00 p.m. local time, Dplus KIA and DRX will face. The big derby will be played at LoL Park in Seoul, South Korea.
Meeting statistics
This year, the season opens with a bang as the reigning world champions square off against the former world champions. We'll have to make a few guesses for this one because the recent form doesn't really exist — can anyone believe Worlds ended more than two months ago? The current form of DRX Since Worlds, neither side has participated in an official match, but they both have undergone significant squad changes. We must expect the new line-up will be inferior to the old one, at least initially, when speaking about DRX, given that they are the current world champions but they lost four of their five starters. It's widely believed that the majority of the new players are considered downgrades and that this literally isn't the DRX that became the world champion. Kim "Croco" Dong-beom and Yoo "FATE" Su-hyeok are unquestionably a step backward from Hong "Pyosik" Chang-hyeon and Kim "Zeka" Geon-woo, whereas Seo "deokdam" Dae-gil is unquestionably an improvement or, at the very least, a comparable exchange. The current form of Dplus KIA DK's off-season has been less hectic than DRX's. Kim "Canyon" Geon-bu and Heo "ShowMaker" Su are still on the roster from last year, but considering they are two of the greatest in their positions, it makes sense to keep them. The fact that the majority of the lineup from last year is still there, as well as Kim "Kellin" Hyeong-gyu, a world-class support, should improve team cohesion. At the very least, DK chose to trade "Deokdam" for DRX's Kim "Deft" Hyuk-kyu. Although Kim "Canna" Chang-dong appears to be a step back from Jang "Nuguri" Ha-gwon, overall, we anticipate DK to perform about as well as they did last year.
Match analytics
If all of the stuff is accurate, DK appears to be the favorite at the bookmaker League of Legends of your choice. They already had 'means' to measure up to DRX in 2022, so if we assume DRX are worse this year than they were last year and DK are roughly the same as they were, we must give DK the advantage. For a bet, we propose a correct score of 2-0 in favor of Dplus KIA with odds of 2.21 at Cyber.Bet.
Results of the forecast

Successful forecast. Dplus KIA vs. DRX 2:0
Frequently Asked Questions
In the introduction to the analysis, I noticed that it was the S-Tier tournament. What exactly does that mean?
What are the odds of the victory of each side separately?
More tips on League of Legends