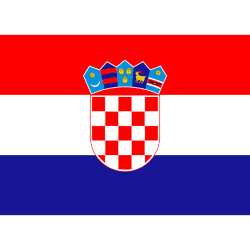 Croatia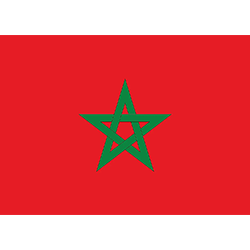 Morocco

2022 FIFA World Cup
First match result
vs
Croatia vs Morocco Prediction on December 17, 2022
Match info
Croatia and Morocco will vie for the consolation prize at the men's football 2022 FIFA World Cup in Qatar on Saturday, December 17, at 6 p.m. local & Moscow time at the Khalifa International Stadium in Doha. We're not so sure what to expect in this match of two 'disappointed' sides nor do World Cup's top bookmakers…
Meeting statistics
Both of these countries gave excellent performances to go to the 2022 World Cup semi-finals, but they were ultimately defeated by superior teams. However, Croatia and Morocco still have a chance to win something this weekend when they face off to discover who'll take third place. Being the No. 3 world force isn't something to throw away that easily, right? The current form of Croatia In their loss to Argentina, Croatia made a promising start, but they ultimately crumbled, and after giving up the opening goal, they never really seemed to have a chance to recover. It was clear that the Croatians didn't deserve to advance to the final. Prior to their ultimate World Cup 2022 game, Croatia will be aiming to address and solve their serious striker shortage. Scoring goals was a major problem for Croatia in Qatar, not counting only the group-stage encounter against Canada. The current form of Morocco Morocco has been the unexpected star of the 2022 World Cup, becoming the first African nation to go to the semi-Finals and bringing honor to the entire continent. The North Africans appeared to be lacking in the final third in offense, much like Croatia, but their defense was exceptionally strong from the start and held up against France, who had to work hard for their two goals in the semi-final. To be honest, Morocco was far from being harmless on the rival's half of the pitch, forcing the defending champs to desperately defend at the finish of the first half. The same happened after Morocco conceded the second goal. Morocco had the same number of opportunities vs. France, was in better possession, and was deserving of at least one goal. In this final game, though, they ought to be able to score against Croatia.
Match analytics
Given that neither club has scored many goals in this tournament and both have strong defensive records all the way through to their ultimate losses in the Semi-Finals, we don't anticipate much activity in this game after 90 minutes. Naturally, these two sides are familiar with one another from the group stage, where they played to a scoreless draw to advance to the knockout stage ahead of the heavy favorites, Belgium. Both nations will be vying for this third-place spot, especially Morocco, which has broken numerous records by traveling the farthest of any African country in history. Due to the aforementioned factors, we predict another close encounter since both teams have the pride to play for. The recommendation: We are backing under 2.5 goals to be scored in this game, with odds of 1.96 at Galaxy.bet.
Results of the forecast

Successful forecast. Croatia vs Morocco 2:1
Frequently Asked Questions
How many goals has Croatia recorded in the previous six games?
How many goals has Morocco recorded in the previous six games?
Which team is the match's favorite?