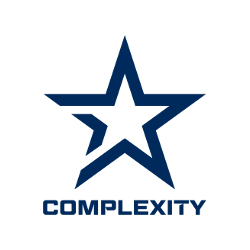 Complexity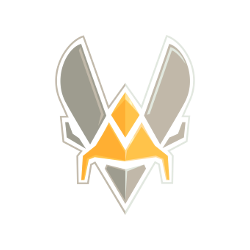 Vitality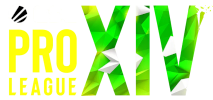 ESL Pro League Season 14
First match result
vs
Complexity vs Vitality: prediction and bets on ESL Pro League Season 14, September 7, 2021
Match info
Complexity Gaming and Vitality will duel for a spot in the Counter-Strike: Global Offensive (CS: GO) ESL Pro League Season 14 quarterfinals. Their meeting is the fourth and last on the schedule of the Playoffs (Round of 12) on Tuesday, September 7, and will start at 7:15 p.m. local time (8:15 p.m. Moscow time).
Meeting statistics
Gambit Esports are already waiting for the winners of Complexity vs Vitality. The French side, expectedly, demonstrated its character by coming second in their group. But we would not dare to write out Complexity, who made it to the playoffs even by making a replacement in the roster.
The current form of Complexity Only forZe and OG managed to beat the 17th team in the world rankings who took third place in their group (Group B). In other areas, Complexity appeared to be decent, shutting down the morale of G2 Esports and Virtus.pro. And with Sinners Esports, the Denmark-based team demonstrated its class by defeating the Czechs in every aspect.
As for the upcoming match, Complexity have a significant advantage in Dust 2 and Nuke, where they will most likely outperform the rivals. Their best card is Overpass with 75 % wins. It is worth noting that the team performs dreadfully on Vertigo. At the same time, they stopped playing on Inferno.
The latest results of Complexity: • Lost against forZe with a score of 1-2 • Won against Sinners with a score of 2-0 • Won against G2 with a score of 2-1 • Won against Virtus.pro with a score of 2-1 • Lost against OG with a score of 0-2
The current form of Vitality The eighth-ranked team in the world finished second in its group (Group A), lagging behind Heroic. However, we have some unresolved doubts about the French. For example, we are still baffled by the qualities of Jayson Nguyen Van 'Kyojin', as he is a complete disaster in basic conditions on the battleground. It is also worth mentioning the one-player factor, i.e. a different player excels in a different match, which helped Vitality reach the Playoffs.
The best Vitality cards are Overpass (86 % wins), Nuke (80 % wins), and Inferno (75 % wins). It has to be stressed that the team did not win on Dust 2 for a while, while it permanently banned Ancient.
The latest results of Vitality: • Won against ENCE with a score of 2-0 • Won against Bad News Bears with a score of 2-0 • Lost against Heroic with a score of 1-2 • Won against Astralis with a score of 2-0 • Won against Spirit with a score of 2-1
Head-to-head The teams met three times during the current season, and Complexity are difficult rivals for the French: • Complexity won the BLAST Premier Spring Groups 2021 with a score of 2-0 • Complexity won DreamHack Masters Spring 2021 with a score of 16-10 • Vitality won IEM Summer 2021 with a score of 16-8
Match analytics
On two maps, Dust 2 and Nuke, we believe the Danes are superior. In every other measurement, Vitality appear to be superior, so they retain their position as the encounter's favorites.
However, we recommend that you put in your stakes on handicap +1.5 on Complexity at BetOnline, a bookmaker offering deposit bonuses, such as a 50% welcome bonus up to $1,000.
Results of the forecast

Forecast failed. Complexity vs Vitality 1:2
More tips on Counter-Strike