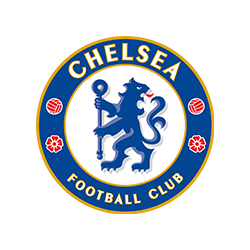 Chelsea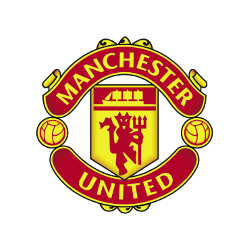 Manchester United Premier League
First match result
vs
Chelsea vs Manchester United: prediction and bets on 2021/22 Premier League, November 28, 2021
Match info
The leaders Chelsea F.C. will host Manchester United F.C. on Matchweek 13 of the men's football 2021/22 Premier League on Sunday, November 28. The match is to be played at the Stanford Bridge in London, starting at 4:30 p.m. local time (7:30 p.m. Moscow time).
Meeting statistics
Michael Carrick's second and what appears to be the final (at least for the time being) match in interim control of United will put his ability to compete with the best to the test. When United arrive at Stamford Bridge to clash with the Premier League leaders, they will face a big class divide, which is why the 'Red Devils' are backed with such high odds and Thomas Tuchel's team with low odds at top bookmakers for football betting, i.e. they clearly predicted Chelsea will win its 10th match in 13 appearances.
United have already won twice in London this season (over West Ham and Tottenham), but their performance against Watford last weekend defied belief, and they are without their two first-choice center halves, Harry Maguire and Raphaël Varane, which spells big trouble against Chelsea, which have scored more goals at home (17) than anyone else in the league. The offense of 'The Blues' has been on fire recently, scoring 28 goals in 10 games across all competitions and averaging an xGF of 2.48 in their previous six Premier League matches.
On Sunday, the hosts will be smelling blood against the Premier League's fourth-worst defense (averaging 1.78 xGA per game), and it is hardly likely that United will keep a clean sheet with Victor Lindelof and Eric Bailly in charge of the defense. What has a big question mark is the potential of United to cause Chelsea problems on the other side of the pitch. Carrick must find a way to boost his team's attacking production, as an xGF of 1.13 in its last six games in all competitions is simply not good enough, especially given the brilliant array of individual talent at their disposal. If only they had a plan for all of them…The visitors will always be capable of producing a moment of individual brilliance, such as of Cristiano Ronaldo, and it will almost certainly be obligatory if they are to break down a Chelsea side that has only conceded four goals in their last 12 Premier League games.
Key facts about the match • In their last 4 Premier League encounters with United, Chelsea have failed to score a single goal. • Chelsea has kept 8 clean sheets in 12 games of the season. • United have lost 5 Premier League games this season. • Chelsea have the best goal difference at home (+14).
Head-to-head encounters • February 28, 2021: Chelsea – United 0-0 (Premier League) • October 24, 2020: United – Chelsea 0-0 (Premier League) • July 19, 2020: United – Chelsea 1-3 (FA Cup) • February 17, 2020: Chelsea – United 0-2 (Premier League) • October 30, 2019: Chelsea – United 1-2 (Carling Cup)
Match analytics
United are just not at the same level as the top three teams in the league, which is what their performances against Liverpool and Manchester City revealed, and it would be surprising if this 'pattern' will not continue. The 'Red Devils' failed to score against either of those teams, with only four shots on target between the two games, despite the fact that they played against both at home at Old Trafford. If they are to break down a team that has already maintained eight clean sheets this season, they will need to do more. In midweek, there were some encouraging signals, particularly from Jadon Sancho, but this is a much tougher test, and United don't appear to be up to it.
To earn more money and yet put Chelsea as favorites in the upcoming encounter, try betting on them to win with a clean sheet, i.e. to win without conceding a single goal, for which Grosvenor Casinos set an odd of 2.80.
Results of the forecast

Forecast failed. Chelsea vs Manchester United 1:1