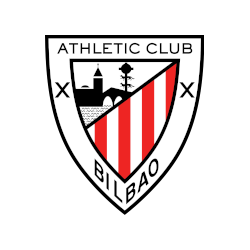 Bilbao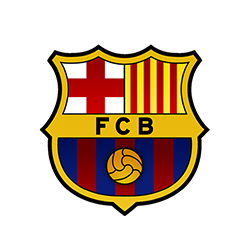 Barcelona

2022-23 LaLiga
First match result
vs
Bilbao vs. Barcelona Prediction on March 12, 2023
Match info
Athletic Club Bilbao will host FC Barcelona in Round 25 of the Spanish men's football 2022-23 LaLiga, aiming to stay in contention for the place that guarantees participation into the qualifications for the UEFA Europa Conference League from which they are four points away at the moment. On the other hand, Barcelona want to keep a solid distance, which is now nine points, from Real Madrid in the title race. The match at the Estadio San Mamés will start on Sunday, March 12, at 9:00 PM local time. Looking at the odds of online sportsbooks offering appealing deposit bonuses, Catalans aren't as big favorites as one might think.
Meeting statistics
The current form of Bilbao Athletic Bilbao's La Liga match against Barcelona is threatening to be overshadowed by injuries and bans, but there's no shortage of drama given that the hosts are in need of a victory to stay in the top-six battle. This game is crucial to stop a four-game competitive streak with not a single win (one draw, three defeats) despite the fact that their manager Ernesto Valverde is visiting his old employers. Speaking of him, he has lost his previous eight LaLiga games against "Barça", and his teams have gone five games without scoring. A bad outcome on Sunday night might not be disastrous because their next three league games are against clubs currently in the bottom half of the standings. San Mamés is hardly a fortress, based on Athletic's seven-game competitive home record (four wins, one draw, two defeats), but the Basque team has managed to contain their Catalan guests in three of their last four LaLiga head-to-heads here (one win, two draws, one defeat), suggesting they may emerge woundless out of this challenge. The latest results of Bilbao: • Drew against Rayo Vallecano with a score of 0-0. • Lost to Osasuna with a score of 0-1. • Lost to Girona with a score of 2-3. • Lost to Atlético with a score of 0-1. • Victory over Valencia with a score of 2-1. The current form of Barcelona Barcelona would've liked to have received more recognition for their on-field accomplishments while the "Negreira corruption case" (bribery of judges) threatens to consume them off the field. After 24 games, they have the cleanest sheets (18) of any team in any top-five European league this century after defeating Valencia 1-0 last weekend. Additionally, Barcelona have defeated Bilbao by an aggregate score of 4-0 in their last two head-to-head meetings, but with "El Clásico" coming up after this trip, a loss here could potentially reduce their lead over Real Madrid to just six points going into that game. This game is even more crucial for Xavi's team because their last league outing ended in a 1-0 loss to Almería. Nonetheless, they are unbeaten in their previous 10 league travels to the Basque region (seven wins, three draws), which should allay any pregame jitters. They haven't lost back-to-back away league games since October 2021. The latest results of Barcelona: • Victory over Valencia with a score of 1-0. • Victory over Real Madrid with a score of 1-0. • Lost to Almería with a score of 0-1. • Lost to Manchester United with a score of 1-2. • Victory over Cádiz with a score of 2-0. Head-to-head encounters Even though Barcelona dominate direct encounters against Bilbao, at least, when it comes to the last 10 matches, it has to be stressed that three out of the last five H2Hs ended in a draw. The last time Bilbao beat Barcelona was three years ago (February 6, 2020).
Match analytics
Despite Barcelona's clean-sheet achievement we mentioned somewhere above in the text, their next rivals have a striker who can easily open the lock of their goal. Nico Williams has scored four goals coming in victories for Bilbao this season. Raphinha of Barcelona, who has scored the winning goal three times in his past five league goals, including the most recent one against Valencia, could challenge that record. Hence, we suggest Barcelona to Score First Goal and to Win as a betting pick with odds of 2.15 on Roku Casino.
Results of the forecast

Successful forecast. Bilbao vs. Barcelona 0:1
Frequently Asked Questions
What are the odds of the win of Bilbao?
What are the odds of the win of Barcelona?