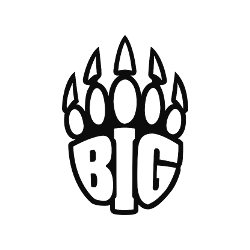 BIG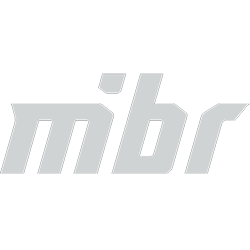 MiBR

CS: GO's ESL Pro League Season 16
First match result
vs
BIG vs MiBR: prediction and bets on ESL Pro League Season 16, September 9, 2022
Match info
On Friday, September 9, BIG and MiBR will play their next match as part of CS: GO's ESL Pro League Season 16. We'll find out which team will be stronger very soon. The meeting is scheduled to start tomorrow at 4 p.m. local time (5 p.m. Moscow time) at the Salini Resort in Salina, Malta.
Meeting statistics
On August 31, the second major tournament started after the resumption of the CS: GO season. ESL Pro League Season 16 will last until October 2 and will bring together the best teams in the world. Twenty-four teams will compete for 823,000 USD of the prize fund and one ticket to the BLAST Premier World Final 2022. So, for a whole month, fans of the shooter can enjoy world-class Global Offensive. It remains only to choose your favorite from one of the online bookies from the list of CS: GO betting sites. The current form of BIG BIG have greatly weakened the roster by rearranging it. The German team is increasingly moving away from the tier-1 scene. They dropped by 3 positions in the HLTV ranking in the last 3 months and are currently No. 14. It's getting harder and harder for them to fight the world's tops. Of the last 7 matches, BIG managed to win only one. A single victory against Evil Geniuses wasn't impressive, as their rival in that match is in terrible shape and has been suffering defeats in a row. In the first match of ESL Pro League Season 16, BIG lost to OutSiders, which was quite expected. The not satisfying game was played by Florian Rische "syrsoN", who made only 6 kills on the first map. The sniper was sorely lacking. As for the upcoming match, BIG won't be able to take Mirage (their best card by win rate: 50% for 6 cards), as they did in the last face-to-face bo3 match. Despite the 22% win rate (on 9 maps) on Nuke, this card looks like a good option for the Germans. In recent matches, the team played well on it but was inferior compared to the last five opponents. In almost all matches, BIG lacked quite a bit. And the last two head-to-head matches on this map ended in a convincing victory for the German team. Of course, now BIG aren't in the best shape and are unlikely to be able to defeat MiBR, but nevertheless, the guys should win. The latest results of BIG (5 matches): • Lost to OutSiders 0-2 • Lost to G2 Esports 0-2 • Lost to Heroic 14-16 • Victory against Evil Geniuses 16-6 • Lost against Heroic 13-16 The current form of MiBR It's almost impossible for MiBR (ranked No. 30 on HLTV charts; a drop of 9 spots in the last 3 months) to reach the playoffs in Group B. The team is one of the main outsiders of the tournament and will fight with FTW for 5th place. In the first match of ESL Pro League Season 16, the team lost to G2 Esports. They had no chance to win as the level of players compared to rivals was too different. Now, against BIG, it will be a little easier, but the Brazilians still act as outsiders. If you look at the maps, then MiBR have several options. It can't be said that at least one of them is reliable, but on Inferno (worst map by win rate: 50% for 4 maps) or Vertigo, the guys have a good chance to impose a fight. Dust2 has the best win rate for Brazilians right now (67% win rate for 9 cards), and they are historically strong on this map, although it's worth admitting that the team has slowed down lately. Not so long ago, the win rate on Dust2 was under 90%, now it has almost halved. Nevertheless, this option looks more reliable for Brazilians. The latest results of MiBR (5 matches): • Lost to G2 Esports 0-2 • Lost to paiN 12-16 • Victory against Fluxo 2-1 • Victory against The Union 16-8 • Victory against B4 16-8 Head-to-head encounters The teams met each other 3 times. BIG won twice, and MiBR celebrated success in one match.
Match analytics
BIG appears as the favorite of the match, but the team is in such terrible shape that even if they win it'll be by a narrow margin. You can take total cards over 2.5 for an odd of 2.21 at DoubleBet, which looks like a good option for wagering on the encounter.
Results of the forecast

Successful forecast. BIG vs MiBR 2:1
More tips on Counter-Strike