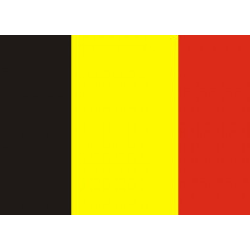 Belgium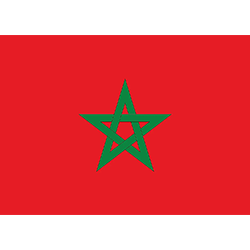 Morocco

2022 FIFA World Cup
First match result
vs
Belgium vs Morocco Prediction on November 27, 2022
Match info
The following prediction for Belgium vs. Morocco in the men's football 2022 World Cup's second round of games in Qatar could prove key in Group F. Prior to playing the absolute underdogs of Morocco on Sunday, November 27 (4 p.m. local & Moscow time) at the Al Thumama Stadium in Doha, Robert Martínez's team has an imperative to must get to the round of 16. No deposit bonuses online bookies weren't impressed with Belgium's performance in their opening match, setting rather high odds for their win.
Meeting statistics
The current form of Belgium To remove their reputation as "almost men" on the World Cup stage, Martínez wants Belgium to advance far into the knockout stages of Qatar 2022. Despite having talent-rich squads, Belgium has never advanced past the semi-finals, and 2022 may be their last chance for the "Golden Generation" to have an effect. They do enter this match as the favorites, but their pre-World Cup performance was inconsistent, with three victories from six games in the UEFA Nations League and a loss in a warm-up friendly against Egypt. Morocco's own performance in 2022, with five victories from eight games at the start of the summer, hasn't been great too. With only one of their nine games since the start of 2022 having ended without a goal, the Spanish-led team does have a good guarantee of goals thanks to their all-star assault. In five of the eight games, Belgium scored more than 1.5 goals in the first 90 minutes of play, and in six of them, more than 2.5 goals were scored overall. With only two clean sheets in 2022 and an average of one goal let up per game during the year, their inconsistency has also made it difficult for them to prevent goals from entering the net. Morocco will be confident of at least scoring in this match thanks to Belgium's inability to prevent goals, as Walid Regragui's team scored in four of their previous five games before their trip to Qatar. Martínez will continue to push Belgium toward the knockout rounds with a victory, but the Catalan manager is aware that pressure will only grow as the World Cup progresses. Romelu Lukaku, a crucial striker for Belgium, will miss the first two games of the 2022 World Cup due to a thigh injury. He's anticipated to be replaced by Michy Batshuayi in an attacking trio with Kevin De Bruyne and Eden Hazard. The current form of Morocco Morocco has a lot of support in Qatar because of the significant North African population in the Middle East, and they gave Croatia a good fight before drawing 0-0. However, after witnessing the third goalless tie of the tournament – more than in the World Cup 2018 and Euro 2020 combined – the majority of spectators were left unsatisfied. The 'Atlas Lions' will want such support to give them another boost as they chase their first World Cup victory since June 1998 (D2, L2). They did win the most recent head-to-head meeting, a 4-1 victory in a friendly in Brussels in 2008. They are unbeaten in six games (W4, D2) after their fought-for point against the 2018 runners-up Croatia, thus they enter this matchup in respectable shape. Their forwards must be looking forward to facing Belgium's aging defense. Head-to-head encounters Apart from this 4-1 win of Morocco from 14 years ago, these two met two more times. In 1999, Belgium prevailed 4-0 in another friendly match, as well as in the World Cup five years before that, when it was 1-0.
Match analytics
Yes, the 'Red Devils' didn't impress in their opener against Canada but it's expected that they wake up in the upcoming match and win more easily. Hence, Belgium winning is the outcome that's most likely to happen for which 20bet set an odd of 1.95.
Results of the forecast

Forecast failed. Belgium vs Morocco 0:2