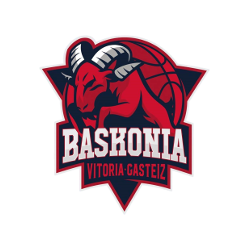 Baskonia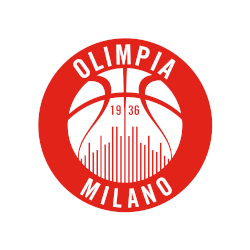 Armani

2021-22 EuroLeague
First match result
vs
Baskonia vs Armani: prediction and bets on 2021-22 EuroLeague, October 8, 2021
Match info
Baskonia Vitoria-Gasteiz return to the Fernando Buesa Arena to face AX Armani Exchange Milan at the meeting that will close the second round of the men's basketball 2021-22 EuroLeague on Friday, October 8, from 8:30 p.m. local time (9:30 p.m. Moscow time).
Meeting statistics
The current form of Baskonia The Spanish side was totally outmatched in Piraeus in the opening round, falling 75-50. It was a very unfortunate match for the Basques both in defense and attack, with 20 turnovers and a percentage of 17 % in three-pointers. The defeat against Olympiacos, added to the defeats against Joventut and Manresa, makes Duško Ivanović's men accumulate 3 consecutive failures.
Injuries are weighing on Baskonia at the start of the season. For the clash against Armani, it was confirmed that they will again not be able to count on Alec Peters. The point guard Wade Baldwin IV could return to the team after being sidelined against Olympiacos and Manresa due to becoming a father (the birth of his son Wade Baldwin V). Precisely the guard position is the one that is giving most headaches to Ivanović as the absence of Baldwin has been coupled with underperformance of Jayson Granger and Artūrs Kurucs at this very start to the season.
The current form of Armani For their part, Armani debuted in the top continental club competition with a victory over CSKA, confirming that they are one of the great candidates for the title this season. With Ettore Messina again as a head coach and after reaching the last Final Four, the Milano side has strengthened its roster very well this summer. Nicolò Melli, Dinos Mitoglou, and Jerian Grant, among others, have arrived in Armani to compensate for the departures of Kevin Punter, Zach LeDay, and a few more players, but also to complete one of the best squads in the EuroLeague.
Match analytics
Armani are one notch above Baskonia this season. They have a better squad, a deeper rotation and, after what we saw at the start of the season, we think they are the favorites for victory in this Friday's match. So, our advice is to wager on Armani to win with a handicap of -4.5 for which Sportaza, one of the top bookmakers when it comes to betting on basketball, set an odd of 1.90.
Results of the forecast

Successful forecast. Baskonia vs Armani 64:78