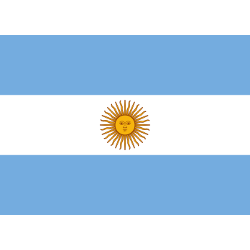 Argentina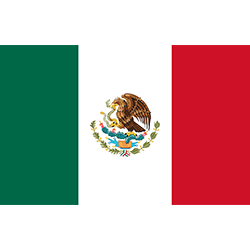 Mexico

2022 FIFA World Cup
First match result
vs
Argentina vs Mexico Prediction on November 26, 2022
Match info
Argentina vs. Mexico is one of the most thrilling games to watch in Group C qualifying of the men's football 2022 FIFA World Cup in Qatar. Saturday, November 26, at 10 p.m. local & Moscow time, is the match launch time. It will be held at the Lusail Iconic Stadium. After a brief registration, you can click any of the links on online sportsbooks with betting bonuses to obtain the most recent odds for this thrilling match.
Meeting statistics
After the World Cup's opening round, Group C experienced a surprisingly unexpected development. There is, however, still much to be done, and things could alter radically. Argentina and Mexico will face off in one of the upcoming Group C matches. In the opening round, Argentina let its guard down against Saudi Arabia and learned the consequences of underestimating an opponent. Are they going to repeat their error? If so, does Mexico possess the capability to oppose 'La Albiceleste'? Find out with our in-depth prediction for Argentina vs. Mexico. The current form of Argentina Argentina has zero points after the first round, placing them last in the standings. They were overconfident going into their match with Saudi Arabia. They relaxed too much in the second half after winning the first and seizing the lead with a score of 1-0. Saudi Arabia capitalized on their opportunities in the second half and turned the tide, defeating 'La Albiceleste' 2-1 in the process. Nevertheless, Argentina remains one of the favorites to win the competition, and they will want to bounce back against Mexico. The current form of Mexico Mexico, on the other hand, performed well when playing Poland. Despite having better odds, a draw was largely anticipated. In the second half, Poland was awarded a penalty, but Guillermo Ochoa miraculously saved it. 'El Tri' will try to at least hold Argentina to a draw in their matchup. However, 'La Albiceleste' won't repeat their errors, severely hurting Mexico's hopes (we think). Nevertheless, we saw 'El Tri' generate opportunities against Poland, but none of them were converted. They will need to perform better if they wish to continue competing beyond the group stage. Head-to-head encounters Before the date on which this prediction was made, Argentina had never lost a match in any of the five previous meetings between these two teams in any competition. Conversely, Mexico hasn't defeated Argentina since their 1-0 Copa America victory in 2004. Therefore, taking into account such data, it's quite likely that this match will be won by Leo Messi & Co.
Match analytics
Saudi Arabia ended Argentina's 35-match winning streak. The odds are against 'La Albiceleste' repeating their errors, which will make it more challenging for Mexico. 'El Tri', on the other hand, only managed to earn one point against Poland, but they had hoped for more. Mexico won't be able to score if they start off defensively. Even if they do so, it won't ensure that Argentina's offensive power is stopped. Consequently, the optimum strategy for Mexicans is one that is all or nothing. Argentina winning and total goals scored 0-3 (1&0-3) is one of the possibilities on a duel. The odds for this particular outcome are currently 2.19 at 20bet.
Results of the forecast

Forecast failed. Argentina vs Mexico 2:0