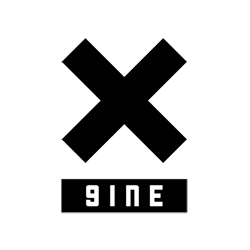 9INE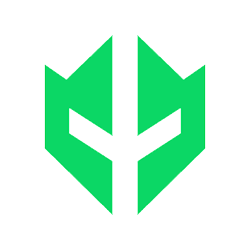 Imperial

Brazy Party 2023
First match result
vs
9INE vs. Imperial Prediction on April 27, 2023
Match info
The opening round of the group stage of Counter-Strike: Global Offensive's Brazy Party 2023 will include a match between 9INE and Imperial Esports. Brazilians won't have much of a chance in this game (Thursday, April 27, online at 8:00 PM), in our opinion, as they are struggling even within their own region.
Meeting statistics
When it comes to 9INE, the team failed at IEM Rio 2023, as was predicted, because they were unable to play the same game they displayed at the RMR competition. The Polish team appears to be the favorite in this instance, at least based on its performance in Europe. We'll thus concentrate on the 9INE's triumph in this context, who are the favorites based on odds set by CS: GO betting sites 2023, as well. Imperial Esports are in bad shape, so it's unlikely that they'll excel in this competition. The current form of 9INE The team ranked 21st in the world had performed admirably in the recent BLAST.tv Paris Major 2023 Europe RMR B, winning three matches – against G2 Esports, BIG, and Vitality – en route to entering the "legends". The Polish team then traveled to IEM Rio 2023, where it opened with an expected loss to Heroic before triumphing over MOUZ. Even so, 9INE fell short of expectations as they were unable to defeat Ninjas in Pyjamas in the lower bracket due to inexperienced play and a failure to capitalize on their advantages. Vertigo is 9INE's most fruitful card with an 88% win-rate. The Polish side avoids playing on the Inferno map. The current form of Imperial In the BLAST Premier Spring Showdown 2023 Americas, the 28th-ranked team in the world triumphed over Complexity Gaming, EG Black, and paiN Gaming to claim the title. After that, though, the Brazilian squad was completely out of form in the BLAST.tv Paris Major 2023 Americas RMR, where it only managed to win one match, against TeamOne, and suffer humiliating losses to Evil Geniuses and Complexity Gaming. Imperial Esports failed once more, at the group stage of IEM Rio 2023, falling to TheMongolz and Ninjas in Pyjamas very swiftly. Imperial have the most wins on the Nuke card: 67%. They abandon Anubis regularly.
Match analytics
There's not much to be said here as the Brazilian team is unable to demonstrate anything and appears to be a type of middle-class peasant even in its own region. It's also obvious that one shouldn't have high hopes for 9INE in Brazy Party because their success at the RMR competition was very fleeting. Despite this, the Polish team players' hands are skillful; in contrast to Imperial Esports, 9INE's players appear to be powerful. As a result, we advise placing a wager on the 9INE team to win with a -1.5 handicap. Pinnacle set odds of 2.13 on this outcome.
Results of the forecast

Successful forecast. 9INE vs. Imperial 2:0
Frequently Asked Questions
What are the odds of the win of 9INE?
What are the odds of the win of Imperial?
More tips on Counter-Strike