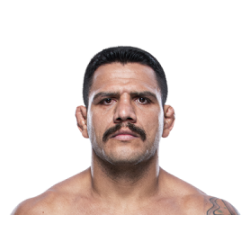 Dos Anjos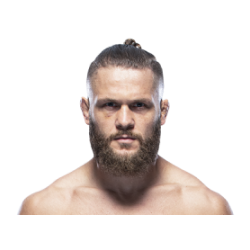 Fiziev

UFC 272
First match result
vs
Dos Anjos vs Fiziev: prediction and bets on UFC 272
Match info
Early in the afternoon (3 p.m.) by local time of Saturday, March 5 (Sunday, March 6 at 2 a.m. Moscow time), the UFC 272 tournament will take place, with the co-main event in which the legendary Brazilian Rafael dos Anjos will face a fighter from Kyrgyzstan, Rafael Fiziev. The fight will take place in the lightweight category at the T-Mobile Arena, Las Vegas, Nevada, US.
Head-to-head comparison
At this point, the opponents are approaching the match from opposite directions. In these cases, the one who moves from the bottom up wins much more often. But the Brazilian's incredible experience in decisive confrontations can't be discounted. He's still in perfect condition, as shown by his previous fight with Felder, for example.
| | | |
| --- | --- | --- |
| Indicator | Fiziev | Dos Anjos |
| Age   | 28 | 37 |
| Growth | 173cm | 173cm |
| Position in the ranking | 11 | 6 |
| Record | 11-1 | 30-13 |
| Early victories | 8 | 15 |
| UFC record | 5-1 | 19-11 |
| Last fight | December 4, 2021 | November 14, 2020 |
| Winning streak | 5 | 1 |
Meeting statistics
Fiziev is ranked 11th in the official ranking of his division, Dos Anjos is 6th. A fighter from Kyrgyzstan is the favorite in the odds of bookmakers with betting bonuses. The current form of Dos Anjos The former UFC champion doesn't care who he fights with. On the opposite side of him in the cage, only the top fighters have been standing for the last 10 years, and in his career, of course, there were rivals more serious than Fiziev. But the years go by, and they make champions weaker, so is the case with Dos Anjos. The Brazilian has won only twice in his last 6 fights – against Kevin Lee (by submission) and Paul Felder (by split decision). The latter fight shouldn't mislead anyone – Dos Anjos was better in all segments. True, Felder entered the fight on very short notice, but it's no excuse for him. Dos Anjos' dominant performance against Felder might be the sign of his awakening – he may become another guy to look out for in 2022 in the pursuit of the title. The latest results of Dos Anjos: Won against Felder by points (R5) Lost against Chiesa by points (R3) Lost against Edwards by points (R5) Won against Lee by submission (R4) Lost against Usman by points (R5) The current form of Fiziev Fiziev is advancing in the rankings with a brisk step, taking scalps of his opponents one by one. In the previous fight, it was the turn of the 'head' of Bred Riddell, who had 7 wins in a row and a record of 10-1 at the moment, which 'flew off' after a roundhouse kick. Talking about Fiziev, one can recall his victory in a fight earlier over Bobby Green (he endured longer than Islam Makhachev) and his "Matrix" move about which many fans went crazy. The latest results of Fiziev: Won against Riddell by KO (R3) Won against Green by points (R3) Won against Carneiro by KO (R1) Won against Diakiese by points (R3) Won against White by points (R3)
Match analytics
It can't be said that Fiziev has an advantage in some of the elements of the battle or in some of the skills. He has an advantage in other things: in his youth, cardio, and motivation. This should be enough for the overall victory – very likely an early one. But we return to the experience of the Brazilian again – he certainly knows what needs to be done to win. In addition, his pause (more than a year) can be perceived in terms of rest, and not in terms of loss of combat tone. It's possible that he needed rest to take a breath and once again surprise the public and bookmakers. On 1xBet, the odds for a bet we'd recommend, which is Round 5 to start – no, are 1.85.
Bookmaker odds