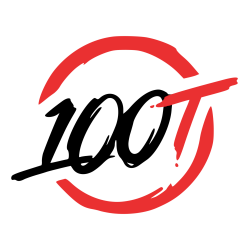 100 Thieves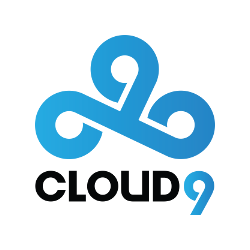 Cloud9

LCK Spring 2023
First match result
vs
100 Thieves vs. Cloud9 Prediction on January 26, 2023
Match info
The 12th North American League of Legends' League Championship Series season, the LCS Spring 2023, is ready to start on Thursday, January 26. One of the matches of Day 1 of the Group Stage is between the 100 Thieves and Cloud9. The encounter will be played at the LCS Studio in Los Angeles, California, USA, at 2 p.m. local time.
Meeting statistics
Are there LCS legends all over the rift in this one? Of course, the return of Yiliang "Doublelift" Peng is exciting for American LoL fans, but if you move the camera halfway up the map, you'll see Søren "Bjergsen" Bjerg, and depending on what the junglers are doing at the time, you might even see two of the best junglers the league has ever claimed as its own. With these two above-mention boomers from the 100 Thieves facing off against Dimitri "Diplex" Ponomarev, there are echoes of the LCS opener in this matchup too. After shining at EU Masters the previous year, the German is making his pro-level debut and will need to get started right away. It's a baptism of fire for him to take on the LCS's all-time MVP, but what a massive statement it would be if he won. The fact that Diplex is the only new member of Cloud9's roster might also be a plus. They ought to be able to work together and play well as a team more readily than the squad whose lineup is 80% fresh, i.e. the squad of their next rival. Even while Doublelift and Bjergsen have previously played together and seem to get along outside of the game, there are other factors at play. Even though we're not sure if 100 Thieves' ceiling is higher, they are starting at a lower floor. Both teams didn't perform especially well at Worlds but based solely on performance in the LCS, Cloud9 are unquestionably the favorites by us and by LCS betting sites. When the teams last faced off, in the LCS Summer finals, Cloud9 prevailed 3-0.
Match analytics
It's challenging to forecast anything other than another victory of Cloud9 when you take into account the fact that they are resuming play with practically the exact same team. By the time the season is over, we anticipate the 100 Thieves to be title candidates, but they still have some catching up to do. So, try your luck by betting on the win of Cloud9 with odds of 1.65 on Parimatch.
Results of the forecast

Successful forecast. 100 Thieves vs. Cloud9 0:1
Frequently Asked Questions
What's the shape of both teams before the match?
What's a head-to-head balance between these two?
More tips on League of Legends