World Heavyweight Boxing Champion Fury Defends His Title, Announces Retirement
Publication date: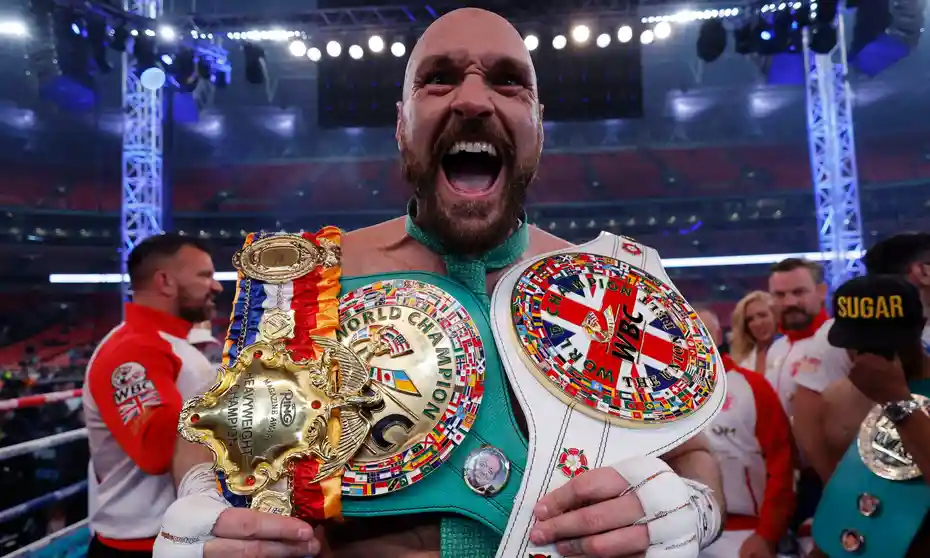 In front of an estimated 94,000 fans at rowdy Wembley Stadium in London, Tyson Fury made light work of overmatched Dillian Whyte, landing a devastating right upper cut in the 6th round for a technical knockout to retain his World Boxing Council and lineal heavyweight titles.
Fury (32-0-1, 23 knockouts) fired two left jabs before hitting Whyte in the jaw with a shot that surprised the fellow Brit at 2:59 in the 6th round. Fury then shoved Whyte (28-3, 19 KOs), sending him down to the mat, much to the joy of the crowd.
In his first fight since defeating Deontay Wilder in the final leg of their epic trilogy in October, Fury won his third consecutive fight by knockout and improved to 8-0-1 in lineal heavyweight championship battles.
According to CompuBox statistics, Fury outlanded Whyte 76-29 and connected on 31% of his 243 punches thrown, compared to 17% for his opponent. The odds of bookmakers with iOS apps were prone to just such an outcome.
"I Think This Is It"
Fury was asked about a probable retirement from boxing shortly before taking the microphone in the ring to sing his traditional "American Pie". In the build-up to the fight, the fan favorite stated that this would be his final fight.
"I owed it to the fans. I think this is it. This might be the last fight for the Gypsy King," Fury drew a loud ovation from the native crowd in the most-attended boxing battle in British history.
Fury did call UFC heavyweight champion Francis Ngannou into the ring after the fight to negotiate a possible cross-promotion hybrid bout combining boxing and mixed martial arts. For the title bout, Fury was reportedly guaranteed $29.5 million, with a $4 million-plus winner's bonus. Meanwhile, Whyte was guaranteed $7.5 million.
What Will Happen if Fury Retires?
If Fury wins and retires, the WBC heavyweight title will be vacated. There's always the possibility that Fury will come out of retirement, as there's no such thing as a "never say never" in combat sports. That doesn't guarantee that the title will be returned to him right away. Regardless, the WBC may be confronted with a major dilemma. Mauricio Sulaiman of the World Boxing Council has yet to provide an update on the championship picture. That isn't to suggest there aren't contingencies in place if Fury decides to leave.
Who'll be the next heavyweight champion of the WBC? Joe Joyce is the WBC Silver heavyweight champion and is ranked second in the WBC rankings. In November 2020, he defeated the youthful Daniel Dubois for the title. Joyce's most recent fight was in July 2021, when he defeated Carlos Takam. Joyce has been rehabbing from a wrist injury, but he is looking forward to a fight for the WBC belt.
Former WBC heavyweight champion Joseph Parker is rumored to be Joyce's opponent. Parker defeated Andy Ruiz Jr. for the WBO title in 2016. He has a six-fight winning streak under his belt, most notably defeating Derek Chisora in two rounds for the WBO Intercontinental heavyweight title. Parker serves as a backup combatant in the event that Fury or Whyte get injured. That could indicate that the New Zealander is the next in line for the title.
Joyce vs. Parker for the WBC heavyweight title would make the most sense…