UFC President White holds meeting with Nurmagomedov on fighter's return to octagon
Publication date: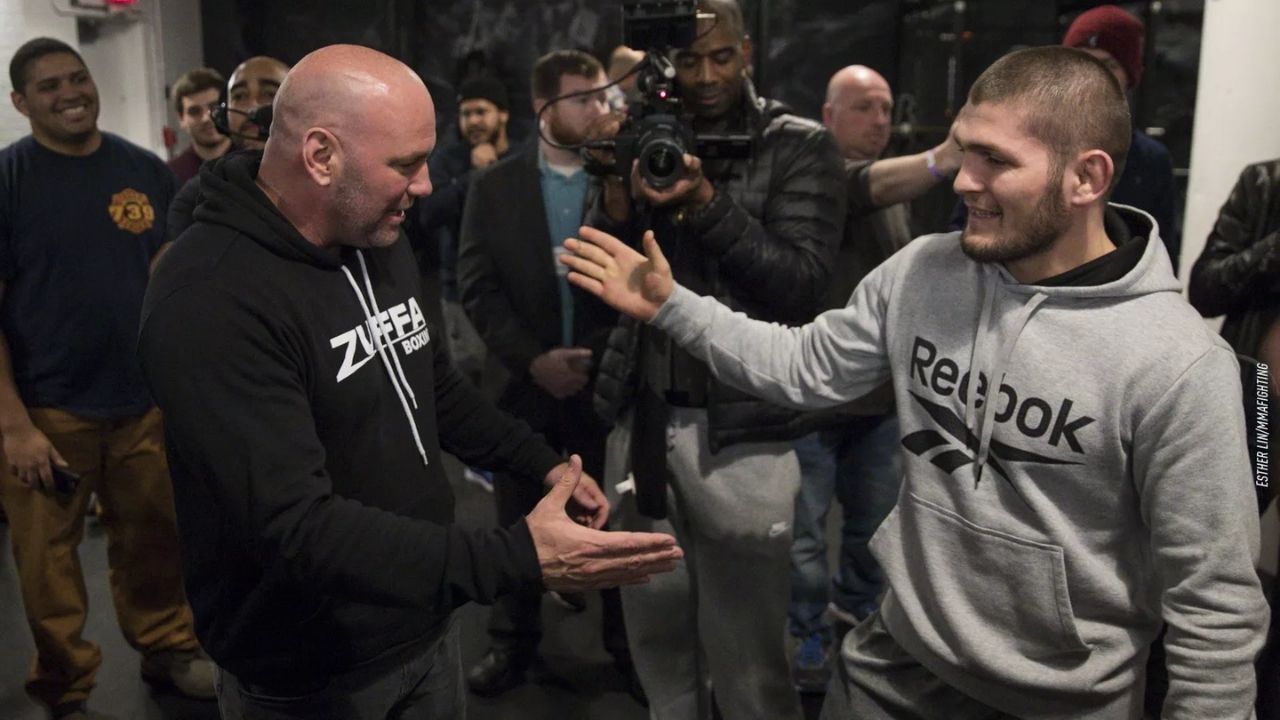 Dana White, the President of the UFC, and Khabib Nurmagomedov, the UFC lightweight champion, finally met face to face. The American documented that meeting, which took place in Abu Dhabi, on his social networks. The meeting happened during the filming of a documentary about White.
Ever since Nurmagomedov announced his withdrawal – after the UFC 254 – in October, White has repeatedly said that he thinks the undefeated Russian MMA will fight again, which would definitely spark additional interest in betting sportsbooks.
The UFC returned to the 'Fight Island' in Abu Dhabi for the third time during the pandemic, and the American official wanted a meeting with the 32-year-old UFC champion in order to convince him to return to the octagon. White stressed that when he left Abu Dhabi for the last time, the two of them talked about why Nurmagomedov should continue to fight. The Russian athlete was extremely emotional after his last fight but he had quite enough time to rest and think. White added that he think Nurmagomedov will definitely fight soon. Furthermore, the chief of the UFC said that he wants Habib's 30th fight to be against Conor McGregor.
While revealing details of his conversation with Nurmagomedov, the head of the UFC pointed out that 'The Eagle' had informed him that he would return if he sees something spectacular in the upcoming UFC events, including the one that was held last weekend. This probably mostly applied to McGregor because it is hardly likely that Nurmagomedov would fight again against Dustin Poirier or Dan Hooker. There is also Charles Oliveira, who has made his way to the very top of the lightweight division.
However, the Nurmagomedov family friend and also well-known Russian commentator Ramazan Rabadanov claims that Khabib knows well what he is doing and that there will certainly be no return. Not even for "100 million dollars". Rabadanov said that Khabib is using White for a special purpose. Allegedly, Nurmagomedov wants his long-time friend Islam Makhachev to get as close as possible to the fight for the lightweight champion and to hand the belt over to him.
Recall that Nurmagomedov, who holds a 29-0 career record, withdrew after his father's death.