Tyson Fury Claims He's Quitting Boxing
Publication date: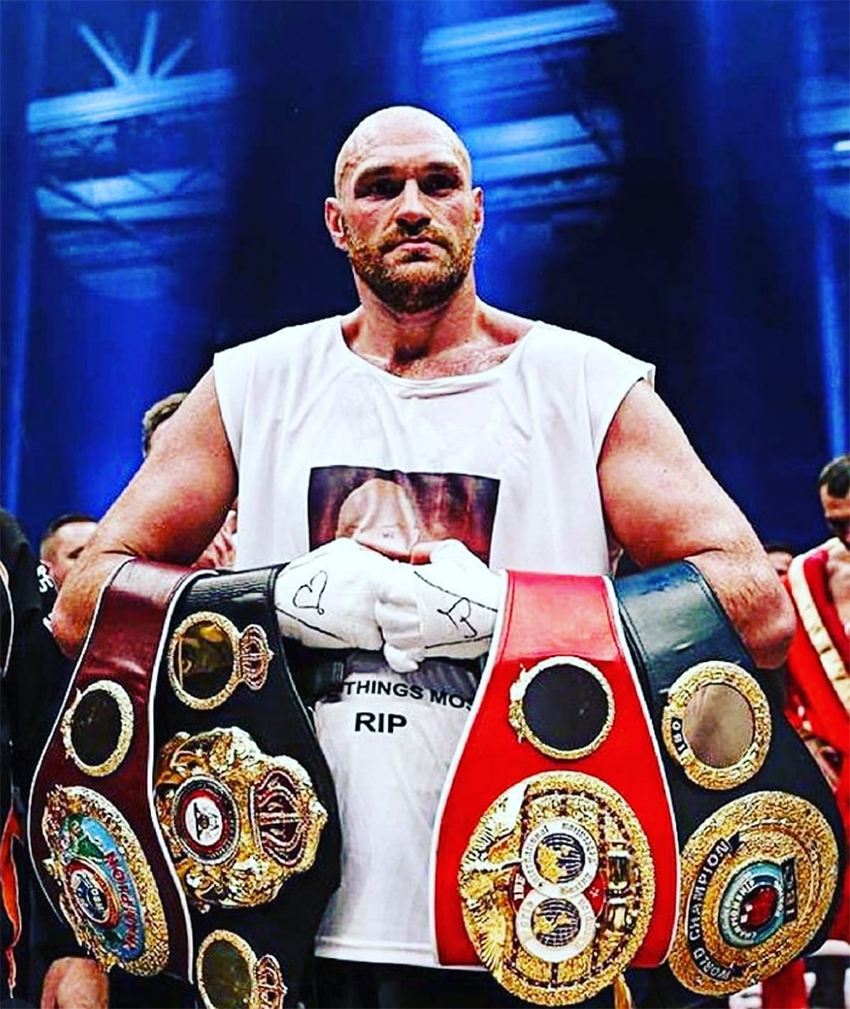 Following his confirmation that he'll remain retired, Tyson Fury has "finally decided to walk away" from boxing.
After defeating Dillian Whyte in April, the 34-year-old undefeated heavyweight champion of the WBC announced his retirement. He urged fellow Briton Derek Chisora to accept his offer of a trilogy match on Tuesday, despite having stated in July that he'd face Anthony Joshua only if specific requirements were met.
"On my 34th birthday, I say bon voyage. Massive thanks to everyone who had an input in my career over the years and, after long hard conversations, I've finally decided to walk away," Fury tweeted. In another tweet, he added: "See you all on the other side you big dossers 2008-2022."
Reshuffles in Top
There have been many ideas for what Fury should do next since his victory over Whyte in April. A battle against the winner of Joshua's rematch with Oleksandr Usyk, another WWE appearance, and an exhibition match versus UFC heavyweight champion Francis Ngannou have all been mentioned.
When he challenges Usyk of Ukraine on August 20 in Saudi Arabia, Joshua will be attempting to reclaim his WBA, WBO, IBF, and IBO world belts. Also on Tuesday, Fury announced that his longtime buddy and fellow fighter Isaac Lowe had been appointed as his new trainer. Since 2019, American SugarHill Steward has been training him, assisting Fury in his trilogy victory over Wilder.
Beating Klitschko in 2015 Was Pinnacle of His Career, Fury Admits
After announcing his retirement from boxing, Fury informed The Ring Magazine that he was giving up his title as the heavyweight champion of The Ring. On Tuesday, Fury hinted at a comeback when he said he'll leave retirement to take on Derek Chisora. Fury, though, as we said, revealed in a social media statement three days later that he had made the decision to retire from boxing, putting online bookies with betting bonuses to remove the odds they started setting for the bout.
The Ring Magazine championship, according to Fury, has always been boxing's ultimate goal. As he stated, they have been kind to him, and he has always worn that title with pride. Fury came to the conclusion that his 2015 victory over Wladimir Klitschko for the world title was the pinnacle of his professional career.