The New Definition of Olympic Excellence – Luka Dončić
Publication date: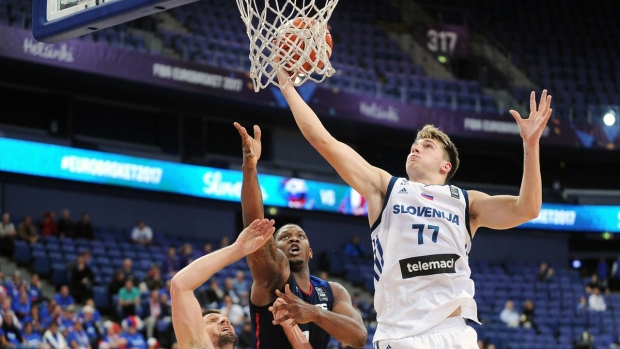 After a fantastic performance by Luka Dončić (48 points, 11 rebounds, five assists, and three blocks) and a convincing victory of the Slovenia Basketball National Team over Argentina (118-100) in its historic first match at the Olympics, the head coach of the defeated team said: "Analysis of the match can be called Luka Dončić." Both Argentineans and Slovenians are convinced that 'LD 77' will mark the basketball tournament in Tokyo 2020 for which there is an abundance of various odds at the world's top bookmakers.
Argentina's players probably felt similar helplessness as the drivers of the cars stuck in the traffic jam when inspired Slovenia showed the demonstration of power at the opening match of both teams at the Saitama Hall, especially at the moment when LD 77 took charge of the game. The performance signed by Luka Dončić at his inaugural Olympic performance against the current world vice-champions and traditional candidates for the Olympic medal is one of the best in the history of FIBA's national team competitions. Maybe even the best. Not only because of the enviable personal statistics, but also, above all, because of the impact on the team and the result. And on a competitor.
Only the Legendary Brazilian Scored More
The exceptional Ljubljana-born player for whom it is no longer possible to write amazing as it would be an insult because he probably has shown everything on the court that a basketball player can show. With the result of 21-13 for Slovenia in the sixth minute, he already had 15 points on his account. At the end of the first half, Dončic had 31 points, 6 rebounds, and two assists in the statistics at 20+ for Slovenia (62-42). It means that he scored half of his team's points at half-time!
He finished the match after 31 minutes with 48 points, which is the second-best individual scoring achievement in the single match at the Olympics basketball – only the legendary Brazilian Oscar Schmidt scored more (55 points, in 1988). Several players were lined up to play defense on him, but all were left empty-handed.
Modest Dončić and Praises of Argentina's Head Coach
"I'm not interested in records, I'm not interested in points. I'm here to help the team. I'm here to win. Both good and bad matches will come, but we know what we came for. I feel like everything that's happening is something special. This is our first time at the Olympics. This is something big for our country," explained Luka at the end of the match that will go down the basketball history.
"The analysis of the match can be called Luka Dončić. He's the best in the world. Really, it's difficult to analyze the match when someone is so dominant. We were ready for him. We also counted on him to score a lot of points, but very quickly he saw what our strategy was. He took advantage of it. We then changed the game, but he adapted. There was nothing we could do. I know, it sounds like an excuse, but he's exceptional," Argentina's head coach Sergio Hernández said at the press conference after the match, adding: "It's an honor to be part of the game with a player like that. I'm sorry to say that, but that's just the way it is. He's the best player in the world, including the NBA."