Thanks to Vini's Second-Half Goal, Real Madrid Win Champions League for 14th Time
Publication date: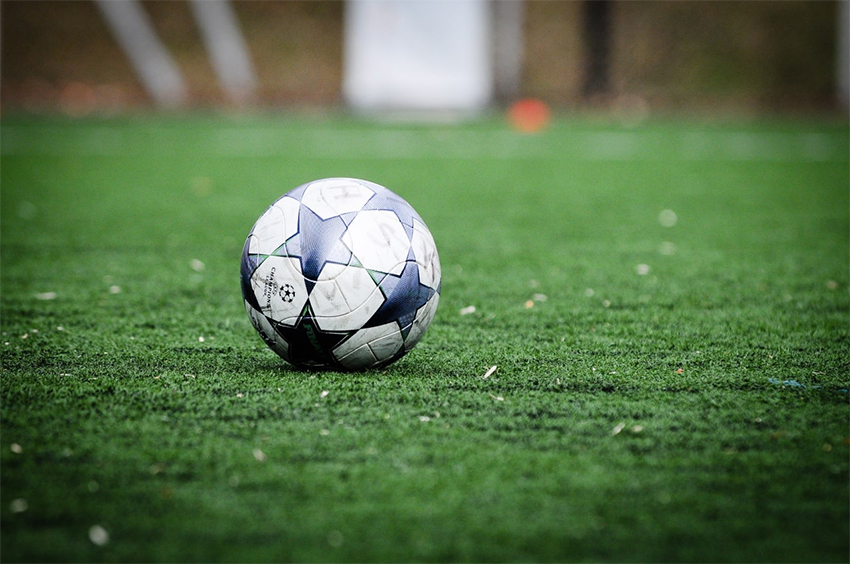 Real Madrid, who had been ending their encounters with their hands pulled up in the air so many times this season despite having their backs against the wall, were once again the less assertive team for large portions of this game. Yes, they found a way, as they always did.
Real Madrid won the men's football UEFA Champions League final in Paris, France, against Liverpool 1-0 thanks to a goal from Vinícius Júnior 'Vini Jr.' in the second half. If you have had faith in 'Los Blancos' before the match, you could've earned a profit betting on them at bookies offering betting bonuses given the odds of 3.00 or even more (on Liverpool, they were around 1.90) on such an outcome.
Real's Mystique Once Again in Action
It was a game too far for Liverpool. The 63rd game of a season in which they have competed in every competition that has been offered to them was supposed to be the crowning glory, the moment that would define Jürgen Klopp's reign. Under his leadership, the 'Reds' has won 6 trophies, including 2 major ones: the Champions League in 2019 and the Premier League the following season. But defeating Real Madrid in an almost impossible-to-believe climax to win a treble – with the League Cup and FA Cup already in the bag – promised a new, more ethereal high to the German expert. It wasn't meant to be.
On a night when the game was delayed by 36 minutes due to issues with Liverpool fans outside the stadium in Paris (more about that below), the English squad did everything it had only to run against more than Real's mystique, the line that the Spanish champions repeat about how they never lose finals.
Courtois Brilliant in Front of His Goal, Salah and Mané Wail in Frustration
Thibaut Courtois, the Real Madrid goalkeeper, had a superb game from start to finish, with Mohamed Salah, in particular, wailing in frustration. The Egyptian striker claimed he was inspired by his team's loss to Real Madrid in the 2018 Champions League final when he was 'ejected' by Sergio Ramos. There would be no plot of vengeance. Salah saw the Belgian goalie make a run of saves to keep him out, 3 of which were in the jaw-dropping bracket, with the greatest being reserved for last. Salah's touch to kill a high ball in the 82nd minute was exquisite, and the Liverpool fans' hearts soared when he switched inside and struck. Courtois would go out of his way to tip the ball past the far post. In many ways, his save to deny Sadio Mané in the early stages set the tone, piercing Liverpool's belief.
The unpleasant reality was that not enough Liverpool players performed at their peak. Perhaps it was the mental and physical toll of a season unlike any other, which included a failed title duel with Manchester City. Liverpool had only lost 3 of their previous 62 games, and one of them was irrelevant – the 2nd leg of their Round of 16 face-off against Inter in this competition. This was Klopp's 3rd Champions League final defeat in four seasons as a manager, the first was with Borussia Dortmund.
Liverpool's Strong Start Quickly Snatched Away by Spaniards
Liverpool made a strong start, but they were quickly snatched away by the ancient masters, who began to dictate the pace at which the game should be played. Just before the hour, Vini Jr. delivered the decisive strike. When the noticeable Valverde drilled over a low cross, the Brazilian had a tap-in after timing his run in behind Alexander-Arnold. And no matter what Liverpool did after that, Courtois stood in the way.
With their rhythmic short passing game, the Spaniards were able to gain a foothold after Liverpool's pressure that started from the moment ball rolled off the center of the field. They were unfazed, confident that their time would come, and it almost came in the 43rd minute when Karim Benzema received a high cross to the right of the goal and jinked inside with Alisson close by. What route did the ball take after a billiard-like game in the penalty box to get to the 2021/22 Champions League top scorer with 15 goals? Liverpool would have had a problem if it had come off Fabinho. The goal had to be denied because VAR determined that it had done so accidentally. It took a lot of effort to untangle it.
Real had luck on their side during a rollercoaster voyage to the knockout stages, but not this time. It was a show of strength and poise that earned them their 14th European Cup in 17 final appearances. Real have now won twice as many European Cups as any other team (Milan has 7), and they have won all 8 of the UEFA Champions League finals they have appeared in. The last time they lost one was in Paris in 1981 to Liverpool. It was Carlo Ancelotti's 5th title in the competition in 9 seasons, and it added up to a piece of history – his record 4th title as a manager. Actually, the Italian is the first coach in history to win the European Cup 4 times and to lead a side to 5 finals.
Chaos in Front of Stade de France That Delayed Start of Match
The pre-match buildup had been tumultuous, with the Liverpool team bus stopped in traffic at 7.35 p.m. local time – less than 90 minutes before kick-off; it would arrive 5 minutes later – and the final being delayed as several thousands of Liverpool fans were barred from entering the stadium. Some of them claimed that the authorities had shut one of their enclosure's gates, causing concern as tensions increased and officers used pepper spray. Some say many of those supporters wanted to storm into the venue without their tickets. It was extremely uncomfortable and quite hazardous. There have been reports of supporters being herded into small places.
Anyway, unofficially, the ugly scenes outside the Stade de France before the Champions League final between Liverpool and Real Madrid were blamed on late arrivals and bogus tickets, according to French authorities and UEFA. Organizational failings, overcrowding, and heavy-handed enforcement were recounted by Liverpool fans.
UEFA commissioned an independent inquiry into all parties involved in the final's decision-making, responsibilities, and behavior on that day.