Retirement Over Faster Than It Started: Brady Returns to the Buccaneers for 2022 Season
Publication date: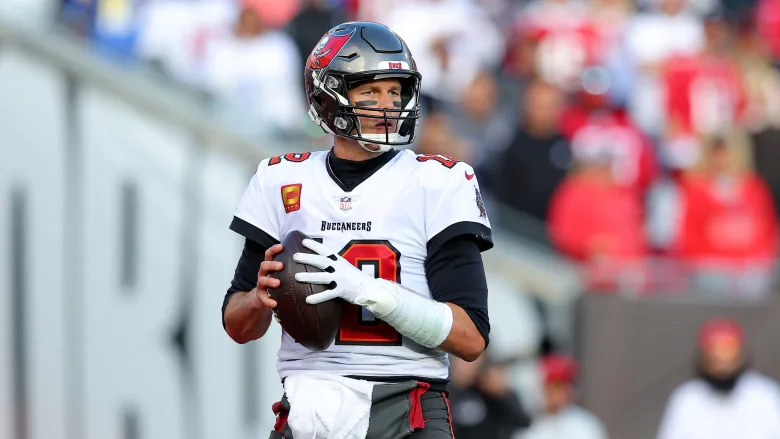 The iconic NFL player Tom Brady terminated his retirement last Sunday, saying he has unfinished business, and announced that he'll be the Buccaneers' quarterback in 2022, making a stir with odds creators for bookmakers with iOS apps for the next season. Brady made the NFL-shocking statement on social media one day after attending a Premier League football's Manchester United game with members of the Glazer family, who control the Bucs.
"These past two months I've realized my place is still on the field and not in the stands. That time will come. But it's not now. I love my teammates and I love my supportive family. They make it all possible. I'm coming back for my 23rd season in Tampa. Unfinished business," Brady posted.
Brady's Announcement Helped Bucs End Pursue of Quarterback
Brady's announcement came at an inopportune time. It arrived on the eve of the free-agent bargaining period's start. Not only was Tampa Bay looking at quarterback options, including a possible trade for the Houston Texans quarterback Deshaun Watson, but they also have a slew of starters about to reach the open market. Tight end Rob Gronkowski, who's now more likely to return to the Bucs, is on that list.
In fact, center Ryan Jensen signed a 3-year, $36 million deal with the Bucs just hours after Brady announced his retirement. With additional free agents like guard Alex Cappa, running back Leonard Fournette, and safety Jordan Whitehead, the Bucs can once again focus on building around the future Hall of Famer.
Coach Arians Communicated With Brady on Regular Basis
Coach Bruce Arians of the Tampa Bay Buccaneers revealed the team communicated with Brady on a regular basis during his, what turned out to be, temporary retirement. Last Saturday in Greater Manchester, England, the 44-year-old quarterback and his two boys, Jack and Ben, attended a Manchester United game against Tottenham at Old Trafford Stadium. They spoke with members of the Glazer family and spoke with Cristiano Ronaldo, one of the world's best soccer players. Brady contacted Arians, the Glazers, and general manager Jason Licht a day later, according to the coach. Arians said he wasn't sure what triggered Brady's decision to return this season, but that he was surprised not in the least.
Brady Will Need New Contract
Brady, who is 44 years old, led the NFL in passing last season with 5,316 yards and 43 touchdowns. The Buccaneers defeated the Eagles in the NFC wild-card game, attempting to defend their Super Bowl 55 championship. Tampa Bay hosted the Rams the following week, and Brady rallied his injury-plagued club from a 27-3 deficit to win 30-27 on a game-ending 30-yard field goal by former Buc, Matt Gay. After that, the Rams won Super Bowl 56.
Brady will also require a new contract. Before he retired, he had a delayed signing bonus of $15 million that was due to him last month. This will now have to be paid in some way, however, Brady may extend his contract for another year to help with the salary cap.