One of Greatest Representatives of Figure Skating of All Time, Hanyu, Announces His Retirement
Publication date: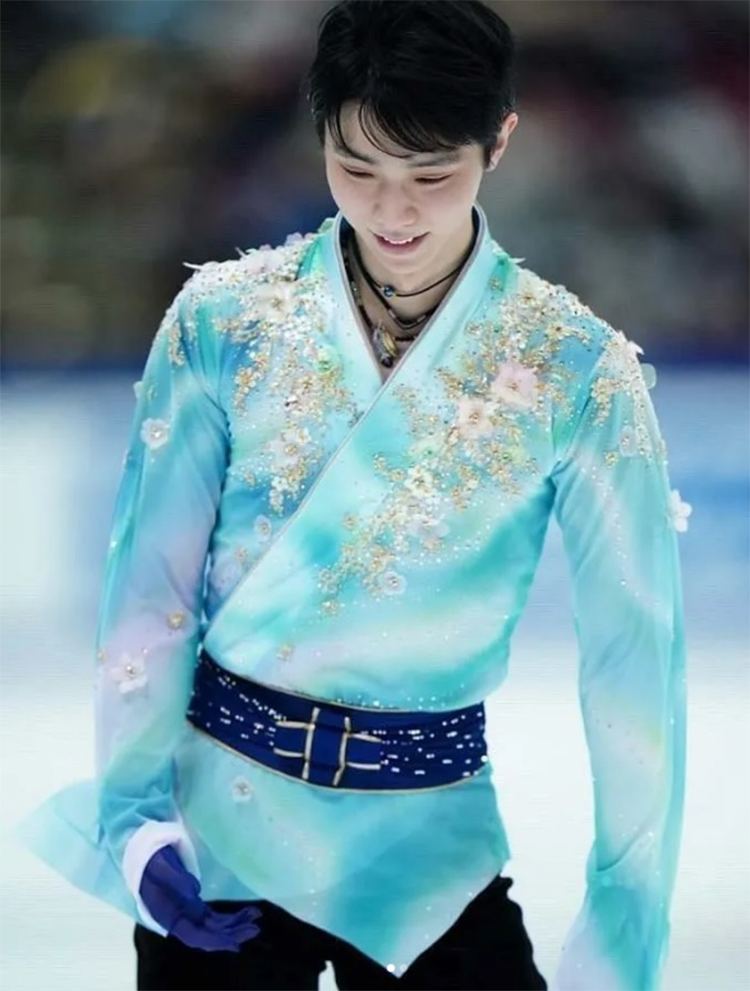 Yuzuru Hanyu, a two-time Olympic gold medalist, announced his retirement on Tuesday, after a 12-year senior career in which he established himself as the greatest male figure skater in history.
Hanyu was a key factor in the growth of the sport, which is one of the rarities in offers of online sportsbooks with betting bonuses, by inspiring his contemporaries and juniors to push the boundaries in their own performances with his programs that combined physical grace, exquisite costuming, and emotive interpretations of Japanese culture.
The 27-year-old made the announcement at a news conference in Tokyo, putting an end to months of rumors about whether or not he'd compete in the upcoming ISU Grand Prix season and start his quest for a potential fourth Winter Games berth, despite a string of injuries that have hurt his performance in recent years.
Hanyu's Decision to End His Career Was on Horizon After Beijing Olympics
Since the Beijing Winter Olympics in February, where Hanyu placed fourth behind his countrymen Shoma Uno and Yuma Kagiyama as well as American gold medalist Nathan Chen, concerns about Hanyu's future have only been louder.
Hanyu announced that he'd attempt a quad axel in the free skate, the most difficult jump in figure skating and his ultimate brass ring, in need of an unprecedented comeback following an unexpected eighth-place finish in the short program. On February 10, in front of a riveted audience at Capital Indoor Arena, Hanyu, skating to Isao Tomita's "Ten to Chi To", leaped into the air and appeared to be close to finishing the necessary 4 and a half rotations. However, as he landed, gasps could be heard echoing around the arena. The quad axel attempt, the most recent of numerous new entries Hanyu has made to the sport's history books, was indeed acknowledged by judges as coming the closest to success in competition.
Days following the contest, Hanyu admitted that he had competed despite spraining his problematic right ankle in practice and that he had taken a painkiller injection just before skating. He took three additional painkiller dosages to skate in the demonstration gala on February 20 and delighted audience members by dancing with Beijing Olympics mascot Bing Dwen Dwen, but he later withdrew from the World Championship in Montpellier, France, citing an ankle problem.
"Fantasy on Ice" Was His Last Performance
Hanyu overcame the injuries in time to take part in the "Fantasy on Ice" production, which featured 12 sold-out shows in four cities in May and June. Hanyu hadn't publicly announced that he'll compete next season, despite having said in remarks posted on the Japan Skating Federation's website that he'd aspire even higher in the upcoming season.
The "Fantasy on Ice" show was Hanyu's final amateur performance, but he expressed at the press conference that he'd like to skate in even larger venues in the future. He added, hoping that everyone would continue to support him in his efforts, that he wanted to strengthen his efforts on the quad axel and work hard to complete it in front of everyone.
As a result of the assassination of former Japan's prime minister Shinzo Abe, who in 2018 named Hanyu the youngest laureate of the People's Honor Award, on July 8, Hanyu's last week's planned conference had to be postponed.
Huge Fan Base
Millions of Hanyu's supporters throughout the world, referred to as 'Fanyus', are renowned for their unwavering devotion to the skater and are frequently seen filling social media sites like Twitter and Tumblr with tweets encouraging him during competition season, including original art and poetry. His popularity to supporters in both the sporting and popular culture sectors has sometimes been contrasted to that of K-pop megastars BTS.
If there's one thing that represents Hanyu's stardom, it's his signature "Winnie the Pooh" tissue box. After each of his performances, supporters have been known to toss hundreds of plush animals featuring the beloved Disney mascot onto the ice before donating them to nearby hospitals and orphanages.
However, due to infection-prevention measures implemented at arenas worldwide, the toy showers that occasionally created a dilemma for flower girls entrusted with collecting gifts from the ice during competitions haven't been observed since the start of the coronavirus pandemic.
A Retrospective of Hanyu's Career
Hanyu began skating when he was just 4 years old, and he made his junior international debut in 2008. At the age of just 13, he won the Japan Junior Championships, earning a spot in the 2009 World Junior Championships.
In the 2010–11 season, he made his senior international debut. In March 2012, he won bronze in his maiden World Championship appearance. Soon after, he joined the Canadian icon Brian Orser's team. Eventually, he moved his training base to Toronto, but he never forgot his roots in Miyagi Prefecture, taking part in charity events and other efforts to help the area recover from the Great East Japan Earthquake of 2011.
Between 2013 and 2016, Hanyu won four consecutive Grand Prix Final gold medals. He also won two World Championships in 2014 and 2017. But what really made him a household name were his Olympic performances, the first of which took place at the 2014 Winter Olympics in Sochi, Russia. With a score of 101.45, Hanyu then became the first male skater to surpass the 100-point mark in the short program. He then defeated Canada's Patrick Chan in the free skate to win Japan's first men's gold medal.
Hanyu's heroics continued at the 2018 Pyeongchang Olympics when he took part despite missing the 2017 Grand Prix final and Japan's domestic championships due to a persistent right-angle ailment. Although he hadn't started training again until January, Hanyu arrived in South Korea just before the men's singles competition. There, he won the gold medal, the first back-to-back gold since Dick Button at the 1952 Oslo Games, with a stunning 111.68-point short program and 206.17-point free skate to his signature song, "Seimei".
Hanyu accomplished a career Super Slam by winning the 2020 Four Continents Championship in Seoul, breaking a total of 19 world records in his career, including seven after the current scoring system started in the 2018–19 season. Hanyu continues to be Japan's best skater under both the current and previous scoring methods for all three competition segments, despite having since lost his world records under the new system to Chen.
At a time when Chen, the current world No. 1, took time away from the rink to concentrate on his studies at Yale University, where he's expected to graduate in 2024, Hanyu's departure from competitive figure skating will create the biggest power vacuum the likes of which the sport has never before experienced.