Nikola Jokić of Denver Nuggets Named NBA MVP Second Year in Row
Publication date: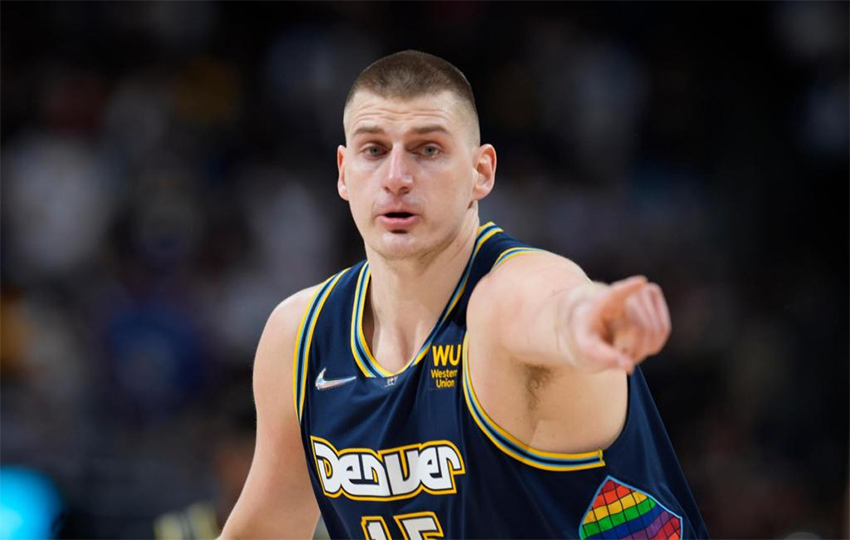 Both the Denver Nuggets and Serbia National Team have their member on an individual throne in the best men's basketball competition on the planet, the NBA. Both entities can now boast that they are the homes to the NBA's Most Valuable Player for the second straight season.
Nikola Jokić won back-to-back MVP awards, the league revealed earlier this week, by which experts' predictions, reflected in odds at best mobile bookmakers on the web (an average odd of 1.20 was set on his win), were right. The Nuggets' center became the second international player to win two such awards in a row, following Giannis Antetokounmpo of the Milwaukee Bucks and also Greece National Team, who was honored in 2019 and 2020.
13th Player in NBA History to Win Back-To-Back MVP Titles
This is the first time the players from abroad have become the MVP four years in a row. In 2005 and 2006, the Phoenix Suns' Canadian Steve Nash won back-to-back titles, followed by the Dallas Mavericks' German Dirk Nowitzki in 2007. This year's international players finished 1-2-3 in the MVP race. The panel of sportswriters and broadcasters gave Jokić 65 first-place votes and 875 points. Cameroonian (soon French) Joel Embiid of the Philadelphia 76ers finished second with 26 first-place votes and 706 points, while Antetokounmpo finished third with 9 first-place votes and 595 points. Phoenix's Devin Booker finished fourth as the first U.S. citizen in the voting process.
Jokić (27) averaged 27.1 points, 13.8 rebounds, and 7.9 assists on a squad that won 48 games despite missing two key players in Jamal Murray (ACL) and Michael Porter Jr. (back). The 'Joker' created a new category when he became the first NBA player to score 2,000 points, 1,000 rebounds, and 500 assists in the same season. He's now the 13th player in NBA history to win back-to-back MVP titles. Antetokounmpo, Stephen Curry, LeBron James (twice), Nash, Tim Duncan, Michael Jordan, Magic Johnson, Moses Malone, and Kareem Abdul-Jabbar (twice) were among the players he joined. In three consecutive seasons, Larry Bird, Wilt Chamberlain, and Bill Russell each earned the award.
The Nuggets selected Jokić with the 41st pick in the 2014 NBA Draft. During a Taco Bell commercial that day, his choice appeared across the bottom of the screen. He's come a long way since then. He is eligible for a "super-max" contract, which would pay him almost $254 million over 5 seasons beginning in 2023/24. This will all become clear later on in the season.
James Extended His Record of 19 Years of Receiving at Least One MVP Vote
James also extended his record of 19 years in the league and 19 years of receiving at least one MVP vote (a fifth-place vote). Nobody has received more votes in more seasons or, more plainly, in more seasons in a row than James. Despite the Los Angeles Lakers' poor season (they didn't even qualify for the play-in round), James' stats remained among the top in the league. The 37-year-old averaged 30.3 points, 8.2 rebounds, and 6.2 assists per game this season, passing Karl Malone for second place on the all-time scoring list and putting himself in position to pass Abdul-Jabbar for first place late next season.
Throughout his 19 seasons, James has seen the game evolve. He was a member of the last USA team to not win Olympic gold, the squad that competed in Athens in 2004, and he believed the game was just getting better throughout the world even then. Jokić is yet another example of this. He's also not proving it by himself. Antetokounmpo and Embiid have contributed much. Luka Dončić of the Dallas Mavericks (fifth in MVP voting) has already won the EuroLeague and appears to be on his way to winning at least one NBA MVP trophy.
Next Generation of International Superstars
They are the next generation of international superstars, succeeding Nowitzki, Hakeem Olajuwon, Tony Parker, Manu Ginobili, Pau and Marc Gasol, Yao Ming, and others. The debate over who's the best international player of all time will rage, but Antetokounmpo (two MVPs and an NBA championship) and now Jokić (two MVPs after being a second-round pick) will undoubtedly be mentioned.
It's possible that 5 overseas players may be lottery picks in the NBA draft next month. And almost no one believes Victor Wembanyama of France, a 2.19m guard-skilled talent, isn't the clear No. 1 choice in the 2023 draft right now. Those who have recently arrived will aspire to be like Jokić. They'll want to be the MVP, and he's the latest international name to demonstrate that it's possible.