NFL's GOAT Brady Retires After 22 Seasons and 7 Super Bowl Titles
Publication date: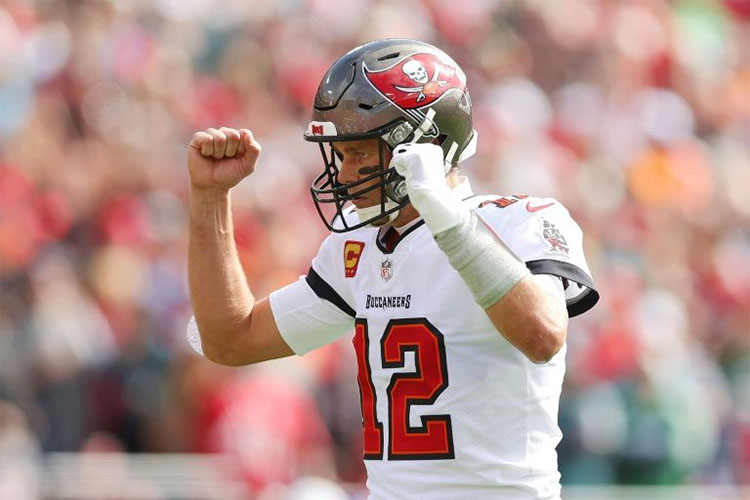 Tom Brady, the quarterback of the Tampa Bay Buccaneers, will retire after 22 seasons. The revelation comes less than a week after the 2-time Super Bowl winners were eliminated by the Los Angeles Rams in the divisional playoff round.
Brady, 44, said after the game that he hadn't yet made up his mind about retirement and that he'd consult with his family before making a decision: "I haven't put a lot of thought into it. So, you know, we'll just take it day by day and kind of see where we are at."
In a statement released Saturday after rumors of Brady's decision surfaced in major media outlets in the U.S., who have sources in the athlete's close friends, as well as on the official NFL website, his agent, Don Yee, did neither confirm nor deny the news.
Brady, a 3-time NFL MVP, surpassed his previous career-best of 5,316 passing yards and led the league with 43 touchdown passes this season. He retires as the NFL's greatest champion, i.e. GOAT, having won 6 Super Bowl victories with the New England Patriots in 20 years and another one last season with the Tampa Bay Buccaneers. He parted ways with veteran coach Bill Belichick following the 2019 season in one of the most shocking free agent's transactions in NFL history.
Brady's Career in Facts & Figures
Brady finished his career with the most career touchdown passes (624), passing yards (84,520), and completions (7,263) of any player in NFL history, as well as 15 Pro Bowl selections and 5 Super Bowl MVP honors. His winning record, with 7 Super Bowl titles in total, 243 regular-season victories, and 35 postseason victories, is likely to be his lasting legacy.
Brady, a 6th-round pick of the Patriots in the 2000 draft, sat on the bench until the following season when starter Drew Bledsoe was knocked out by New York Jets linebacker Mo Lewis. Brady took over and guided the Patriots to an upset victory over the St. Louis Rams in Super Bowl XXXVI. Back-to-back Super Bowl triumphs in 2003 and 2004 added to Brady's tally in the event. Since then, no NFL team has repeated as champs.
In 2007, he led the Patriots to an undefeated regular season, setting an NFL record with 50 passing touchdowns. In Super Bowl XLII, the New England Patriots were defeated by the New York Giants 17-14. Brady led the Patriots to three more Super Bowl appearances, losing to the Giants in Super Bowl XLVI and then defeating the Seattle Seahawks in 2014 and the Atlanta Falcons in 2016. The Patriots would lose another Super Bowl against the Philadelphia Eagles in 2017, but they would win another 'Lombardi Trophy' in Super Bowl LIII, defeating the Los Angeles Rams.
NFL Punished Brady in 2015
An investigation concluded in 2015 that the Patriots had purposely deflated footballs for the AFC championship game against the Indianapolis Colts in January of that year, and that Brady was "at least generally aware" of the violations. He was suspended for 4 games, igniting a protracted legal battle between the league and one of its most famous players. After electing not to appeal the Second U.S. Circuit Court of Appeals in Manhattan's decision to dismiss what would be the final appeal, Brady would serve the 4-game suspension to begin the 2016 season. The Patriots were fined $1 million and were forced to give up their first-round draft pick in 2016 as well as their 4th-round pick the following year.
Brady's career included 42 fourth-quarter comebacks and 53 game-winning drives. He's the second mainstay quarterback to retire this offseason, with Ben Roethlisberger of the Pittsburgh Steelers announcing his retirement earlier this week.
Coach Bruce Arians and the Buccaneers' quarterback situation is now in jeopardy as a result of Brady's choice. Last year's NFL draft saw the team choose Kyle Trask out of the University of Florida in the 2nd round, although Blaine Gabbert served as Brady's backup this season. Gabbert, a former first-round selection of the Jaguars who failed to live up to his draft hype, is due to become a free agent this year and has yet to start a game under Brady in the last two seasons.
Well, the NFL, as well as the sports betting world that includes bookmakers with betting bonuses, will be at loss due to Brady's retirement from now on…
More tips on American football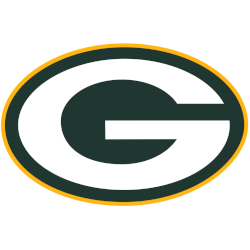 Packers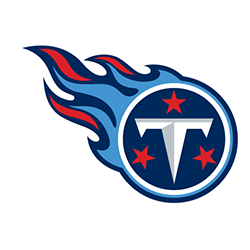 Titans
18.11.2022
|
7.15 p.m. local time
---