New Era Begins: Formula 1 Has Introduced Completely New Car for 2022
Publication date: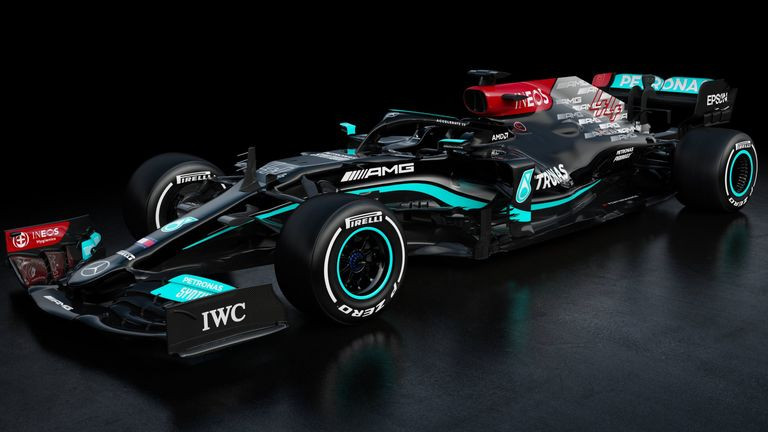 In a nutshell, Formula 1 has unveiled its new 2022 race vehicle, which features modifications that should help cut pollution and make overtaking easier.
The rising complexity of aerodynamic add-ons on F1 vehicles has recently had a negative impact on the quality of racing. All of the intricate winglets protruding from the bodywork create a stream of 'dirty air' that causes cars behind to lose downforce, making passing more difficult. F1 is adopting new aerodynamic regulations for the 2022 season in order to address this serious deficiency, and the series has now shown a life-size model of the future generation of F1 cars.
Main Change That F1 Introduced With New Car
According to F1, modern cars lose 35 % of their downforce when they are three car lengths behind another car, and 47 % when they are one car length behind another car. The revised standards are expected to reduce downforce losses to between 4 % and 18 %.
The front wing has been rebuilt to be simpler than before, with wing flaps that now extend all the way to the nose. This gets rid of the present cars' inner wingtips, which created a vortex that produced a lot of the 'dirty' aerodynamic trace.
Changes to Floor and Tires
Another significant shift occurs beneath the vehicle. While current F1 cars have a stepped and flat floor, the 2022 version will have deep underfloor tunnels to produce downforce through a ground effect because simpler wings will now give less downforce. This is supposed to allow for cleaner bodywork, less polluted air, and less impact from polluted air when following another vehicle. The bargeboards that protrude from the present vehicles' floors have also been removed.
The new 18-inch wheels with low-profile tires stand out in comparison to the current 13-inch wheels on the cars. To regulate airflow, F1 is returning wheel coverings and inserting small winglets above the wheels; the 2022 regulations aim to direct the wake snugly down the sides of the car instead of driving it outwards as the current front-end design does.
Teams Called to Add Their Own Ideas
In comparison to the boxy wings on the 2021 vehicles – which are still buzzing on racetracks across the world and on which (depending on your favorite team) you can put your bets at bookmakers with betting bonuses – the rear wing on the new one receives a makeover as well, with more rounded edges. This new design is intended to divert the aerodynamic wake flowing off the back of a car upward and over any following cars, allowing drivers to set up a pass with less disturbed air. Because of larger wheels, revised tires, and stricter safety rules, cars in 2022 will be around 5 % heavier than present versions.
Of course, F1's design is simply a template, and teams are free to come up with their own ideas that adhere within the existing regulations. However, the new design appears promising and should result in more competitive racing next season.